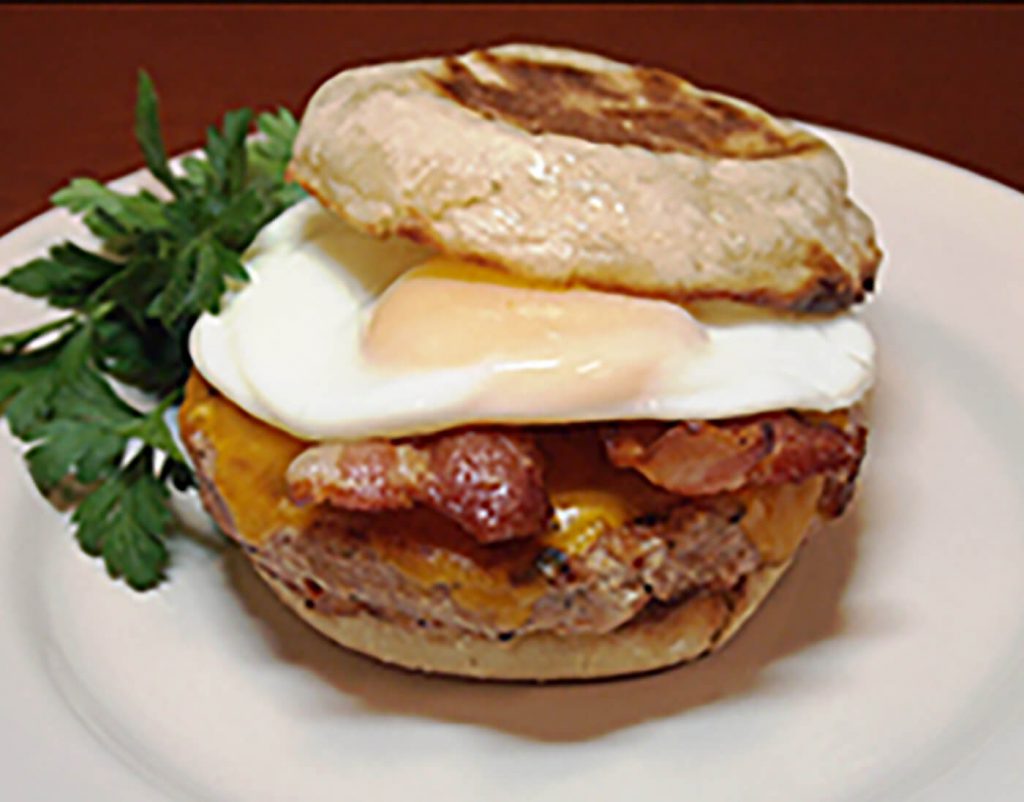 Turkey & Egg Breakfast Burger
Directions
1.

Split the English muffin; butter and grill.

2.

Place the grilled turkey burger on the bottom portion of the toasted English muffin.

3.

Top the burger with the slice of Cheddar cheese (the heat of the burger should melt the cheese); top with bacon.

4.

Gently place the sunny-side-up egg over the bacon.

5.

Top with the crown of the grill-toasted English muffin.
Get All Things Butterball Delivered to Your Inbox
Find Your Broker