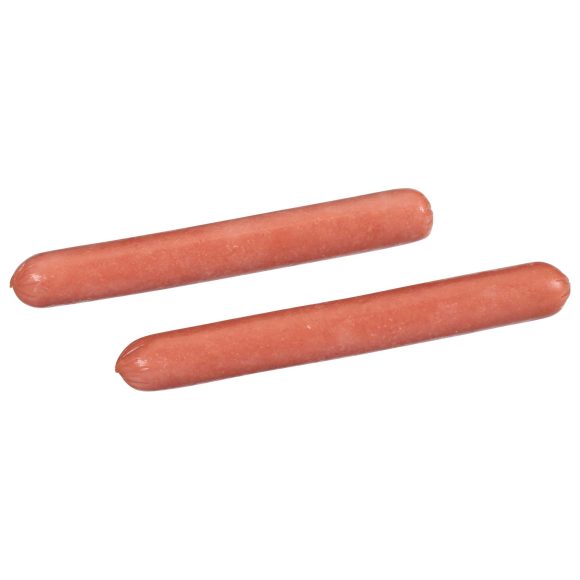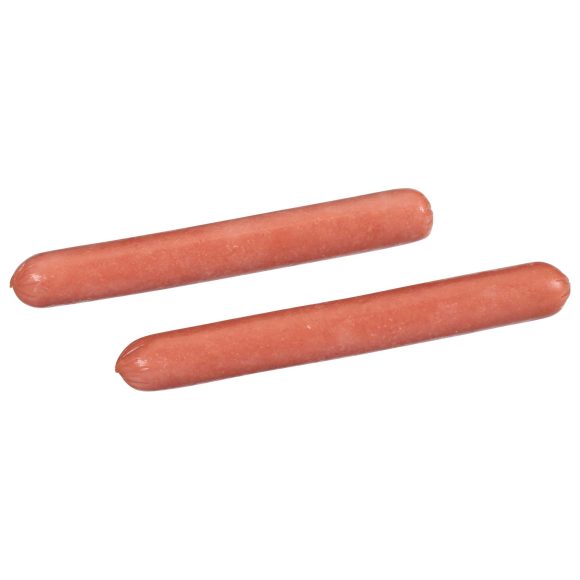 Nutrition Facts
100 servings per container
Amount per serving
Calories
120
Ingredients
Mechanically Separated Turkey, Water, Corn Syrup, Salt, Dextrose, Flavoring, Sodium Phosphate, Sodium Erythorbate, Sodium Citrate, Sodium Nitrite
Packaging Details
Case Gross Weight
11.0000 LB
Case Net Weight
10.0000 LB
Case LxWxH
11.700 IN x 6.560 IN x 6.700 IN
Turkey Frank 10:1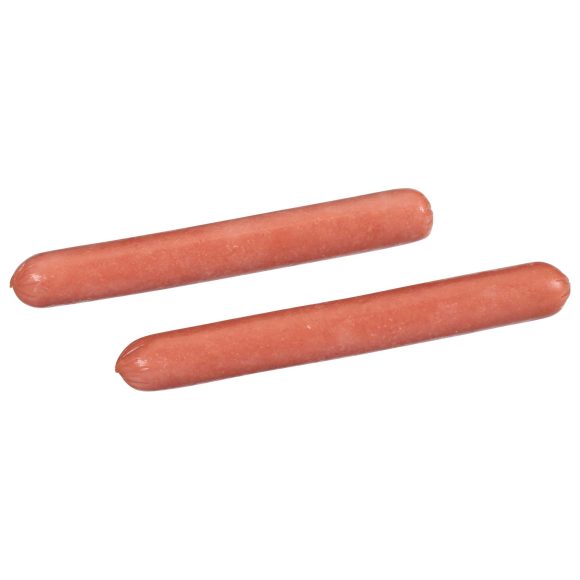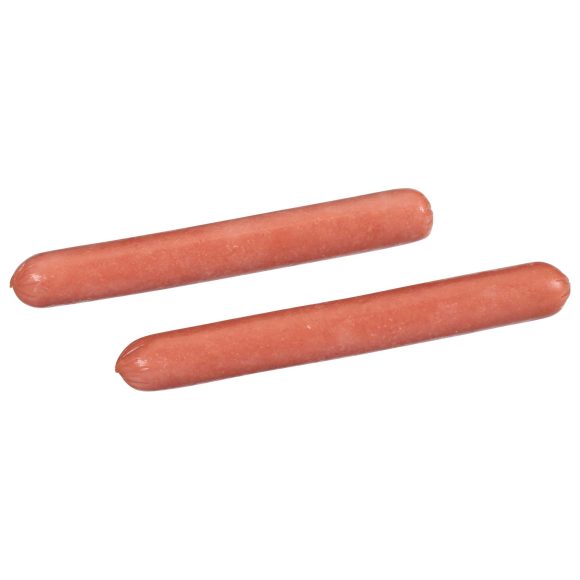 Great alternative to beef hot dogs
Features & Benefits
Gluten Free
No MSG
Zero Trans Fat
This low fat, high protein turkey frank is made from quality turkey meat, providing an excellent alternative to red meat counterparts. Add a simple and healthy variety to the menu with this easy to prepare turkey frank.
Nutrition Facts
100 servings per container
Amount per serving
Calories
120
Ingredients
Mechanically Separated Turkey, Water, Corn Syrup, Salt, Dextrose, Flavoring, Sodium Phosphate, Sodium Erythorbate, Sodium Citrate, Sodium Nitrite
Packaging Details
Case Gross Weight
11.0000 LB
Case Net Weight
10.0000 LB
Case LxWxH
11.700 IN x 6.560 IN x 6.700 IN
Preparation & Cooking Instructions
Add variety with this versatile cured deli meat product. A classic turkey frank made from lean, top-grade meat that is low in fat and high in protein, compared to our red meat counterparts.
Request a Sample
Turkey Frank 10:1 (#22655 82910)
x
Product Questions
Turkey Frank 10:1 (#Turkey Frank 10:1)
x
Get All Things Butterball Delivered to Your Inbox
Find Your Broker