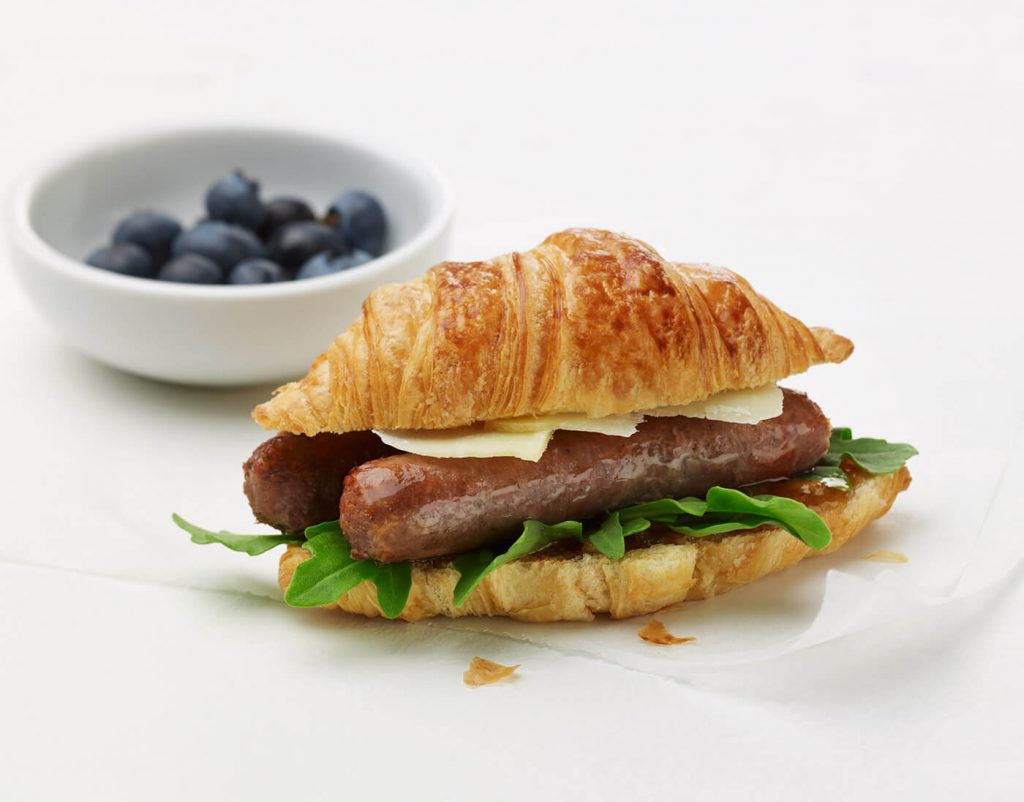 Breakfast Turkey Sausage Croissant
Ingredients
Breakfast Turkey Sausage Croissant
Turkey Breakfast Sausage Links
Fresh croissant, medium size, warmed
Arugula leaves, as needed
Asiago cheese, 1 oz. per slice, cut into thirds in diamond shapes
Directions
1.

Grill the turkey sausage links to a golden brown.

2.

While the links are grilling, cut the croissant in half lengthwise. On each cut surface, spread the Orange Mango Chutney (2 tablespoons on the bottom of the roll and 1 tablespoon on the top of the roll).

3.

Spread a few arugula leaves over the chutney on the bottom of the roll.

4.

Place the hot, grilled, golden-brown turkey sausage links over the arugula leaves.

5.

Arrange the Asiago over the turkey sausage.

6.

Place the croissant top over the cheese.

7.

Serve.
Ingredients
Orange Mango Chutney
Yield: 18–21 tbsp.
Directions
1.

Combine the ingredients and blend well.

2.

Place the chutney into a container with a lid. Label, date and refrigerate.
Get All Things Butterball Delivered to Your Inbox
Find Your Broker