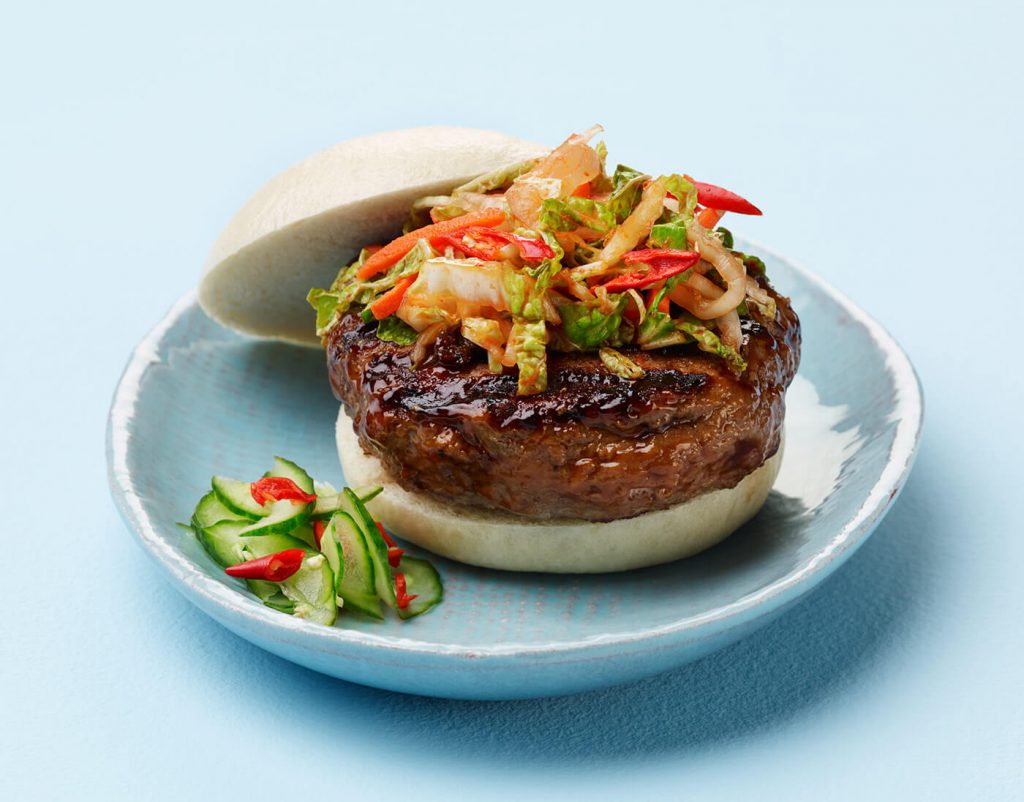 Ingredients
Kimchi Turkey Burger
Turkey burger made with Coarse Ground Turkey
Chinese steamed bun or grilled and buttered brioche
Directions
1.

Grill the turkey burger. While it's grilling, baste it with the sweet soy sauce. Cook to an internal temperature of 165ºF.

2.

Spread the Sweet Chili Mayonnaise on the bottom portion of the bun and place the cooked burger on top.

3.

Top the burger with kimchi.

4.

Place the crown of the bun over the kimchi and serve.
Ingredients
Sweet Chili Mayonnaise
Sweet hot Thai chili sauce
Directions
1.

Combine all the ingredients and blend well.

2.

Place in a storage container and refrigerate.

3.

Allow the sauce to marinate for 4 hours before serving.
Get All Things Butterball Delivered to Your Inbox
Find Your Broker