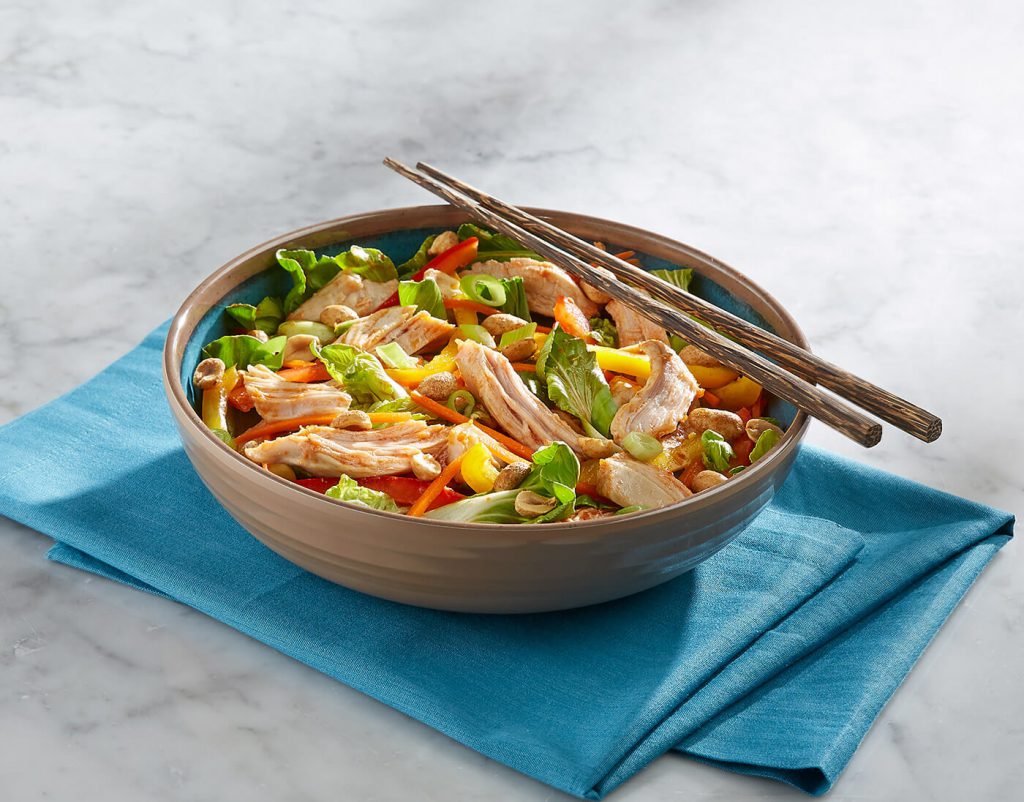 Kung Pao Turkey Salad
Turn salads into showstoppers with the Asian flavors that diners love. The heat of house-made Kung Pao dressing stands out against the slight bitterness of bok choy and napa cabbage. This kicked-up salad makes for a spicy main course that can satisfy any adventurous diner.
Ingredients
Kung Pao Turkey Salad
Bok choy leaves and some stalks, sliced, or napa cabbage, shredded (or any combination thereof)
Red bell pepper, medium size, julienned
Green onion, white and light green parts only, sliced
Directions
1.

Place the bok choy, turkey, bell pepper and carrots in a large bowl.

2.

Toss the salad with the dressing, then top with the green onions and peanuts. Optional: top with wonton chips.

3.

Serve.
Ingredients
Kung Pao Dressing
Yield: ⅓ cup
Directions
1.

Combine the chili-garlic sauce, soy sauce, tomato paste, orange juice, sugar and ginger in a small bowl and whisk until smooth.

2.

Slowly whisk in the oil until it's emulsified.

Note.

This dressing can also be made in a shaker container.
Get All Things Butterball Delivered to Your Inbox
Find Your Broker