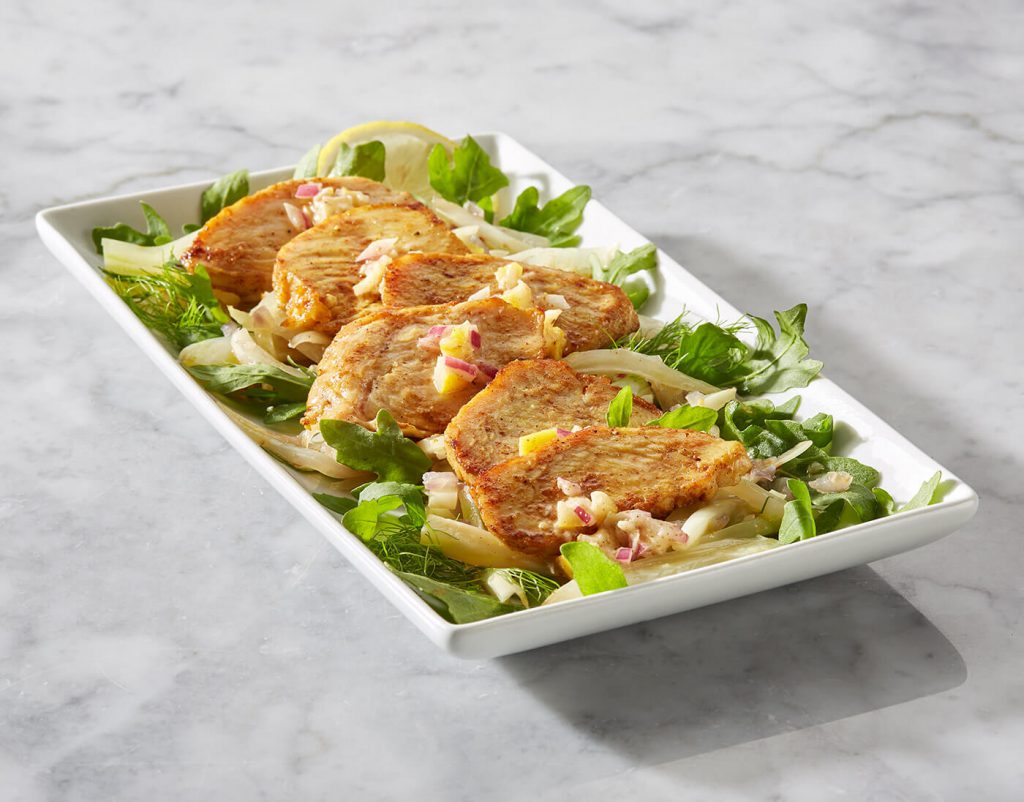 Moroccan Turkey Pavés
Spices are the secret to rich flavor, and that's the case with this Moroccan-inspired dining adventure. Apricots and toasted almonds add depth and color to make an enticing sandwich. Serve on rye bread or a fresh pita as part of your lunch menu.
Ingredients
Turkey Paves
Fennel, very thin julienne
Red onion, very thin julienne
Fennel fronds, to garnish
Directions
1.

Toss the turkey with the ras el hanout, coating both sides. Set aside until needed.

2.

Set a medium, nonstick skillet over high heat and add half the olive oil. Sauté fennel and onion until wilted and lightly browned. Arrange on a plate. Add remaining olive oil and the turkey to the pan. Sauté until very brown and crispy on the edges. Arrange turkey on top of fennel and onion.

3.

Spoon preserved lemon relish over the turkey, or serve it alongside. Garnish with fennel fronds and serve.
Ingredients
Preserved Lemon Relish
Yield: 2 cups
Preserved lemon, seeds removed, finely diced
Whole grain mustard, or more to taste
Freshly ground black pepper, to taste
Directions
1.

In a medium bowl, stir all ingredients together.

2.

Set aside.
Get All Things Butterball Delivered to Your Inbox
Find Your Broker