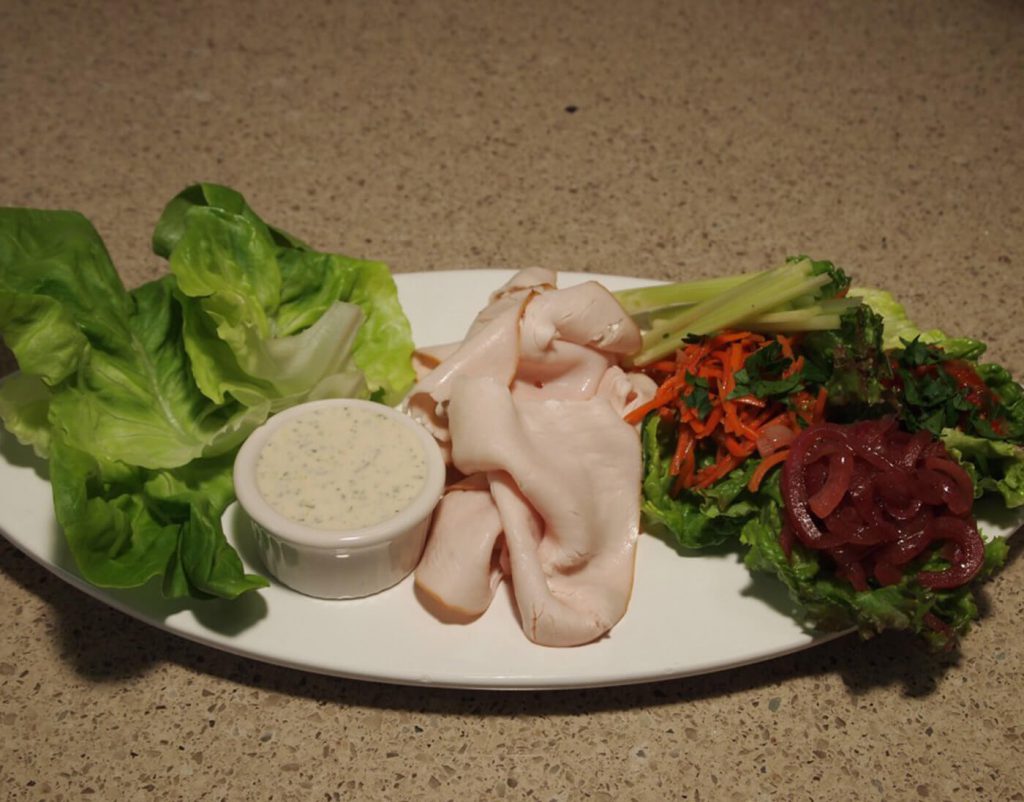 Sliced Turkey Lettuce Wrap
Ingredients
Sliced Turkey Lettuce Wrap
Thin-sliced Butterball turkey
Ranch Spread* in a ramekin
Sliced spicy cucumber pickles
Directions
1.

Arrange the large Boston lettuce leaves on an oval platter covering a third of the right side of the plate.

2.

Fluff and fold the sliced turkey and arrange down the center of the plate.

3.

Arrange the medium Boston lettuce leaves on the left side of the plate.

4.

Place the ramekin of Ranch Spread next to the Boston lettuce leaves.

5.

Arrange the pickles, pickled red onions and the jardinière in mounds on the left side of lettuce leaves.

6.

Serve.
Directions
1.

Combine all ingredients and blend well.

2.

Refrigerate for at least 1 hour before using.
Ingredients
Pickled Red Onions
Directions
1.

Heat oil in a sauté pan over medium heat. When hot, add red onions. Sauté until soft; do not brown. Remove from heat.

2.

Stir in salt, vinegars, sugar and currant jelly. Blend well.

3.

Chill for service.
Get All Things Butterball Delivered to Your Inbox
Find Your Broker