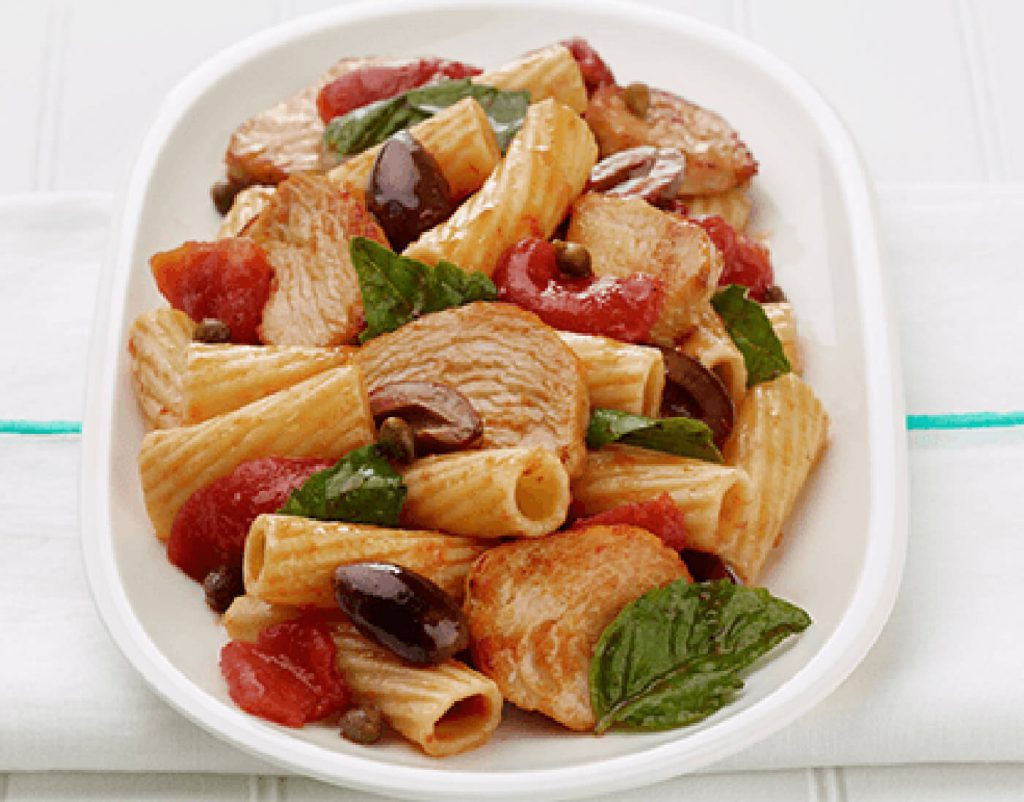 Spicy Turkey Rigatoni with Pomodoro Crudo
Ingredients
Spicy Turkey Rigatoni with Pomodoro Crudo
Yield: 4 bowls
Black olives, pitted, cut in quarters lengthwise
Anchovies, canned, finely chopped
Tomatoes, large, beefsteak type
Rigatoni, cooked al dente, hot
Fresh basil leaves, whole
Ricotta salata, for garnish
Directions
1.

Combine all the ingredients except the rigatoni, basil and ricotta salata. Place them in a sauté pan over low heat.

2.

When the ingredients are heated, toss in the hot rigatoni and fresh basil leaves.

3.

Arrange within serving bowls.

4.

Top with 2 tablespoons of grated ricotta salata on each bowl.

5.

Serve immediately.
Get All Things Butterball Delivered to Your Inbox
Find Your Broker