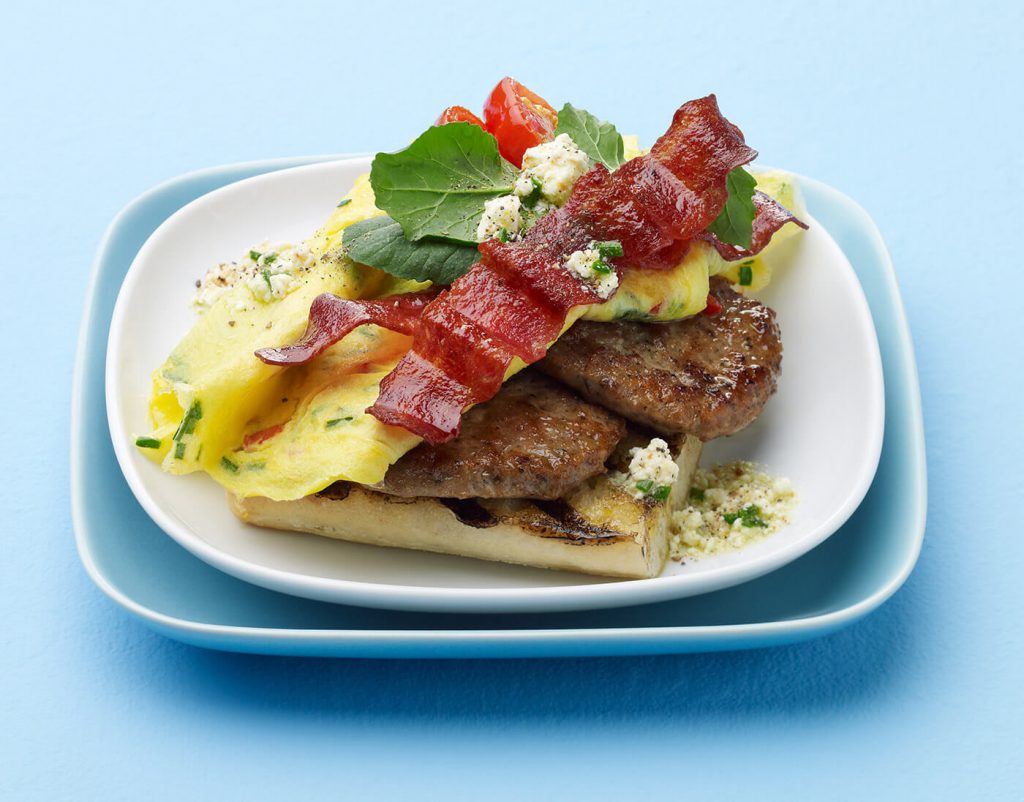 Sunrise Flatbread
Differentiate your breakfast menu with this flavorful flatbread. Ingredients like feta cheese and a red-pepper omelet make it an instant patron pleaser. Serve with a side of Greek home fries for an awesome morning meal.
Ingredients
Sunrise Flatbread
Parsley, chopped, as needed
Cherry tomato, cut in half, as needed
Italian parsley sprig, as needed
Directions
1.

Place the turkey sausage and bacon onto a 350°F grill and cook to a golden brown on both sides (the bacon must be crisp).

2.

While the sausage and bacon are cooking, brush both sides of the flatbread with olive oil, then place the flatbread onto the grill to brown both sides.

3.

In a bowl, blend the eggs, chives and red peppers. Lower the grill temperature to 250°F and cook the omelet.

4.

Place the flatbread onto a plate and top with the grilled sausage.

5.

Place the omelet onto the sausage with a rippling fold and top with the crisp turkey bacon strips.

6.

Sprinkle with the crumbled feta and chopped parsley.

7.

Garnish with the tomatoes and parsley sprig.
Get All Things Butterball Delivered to Your Inbox
Find Your Broker