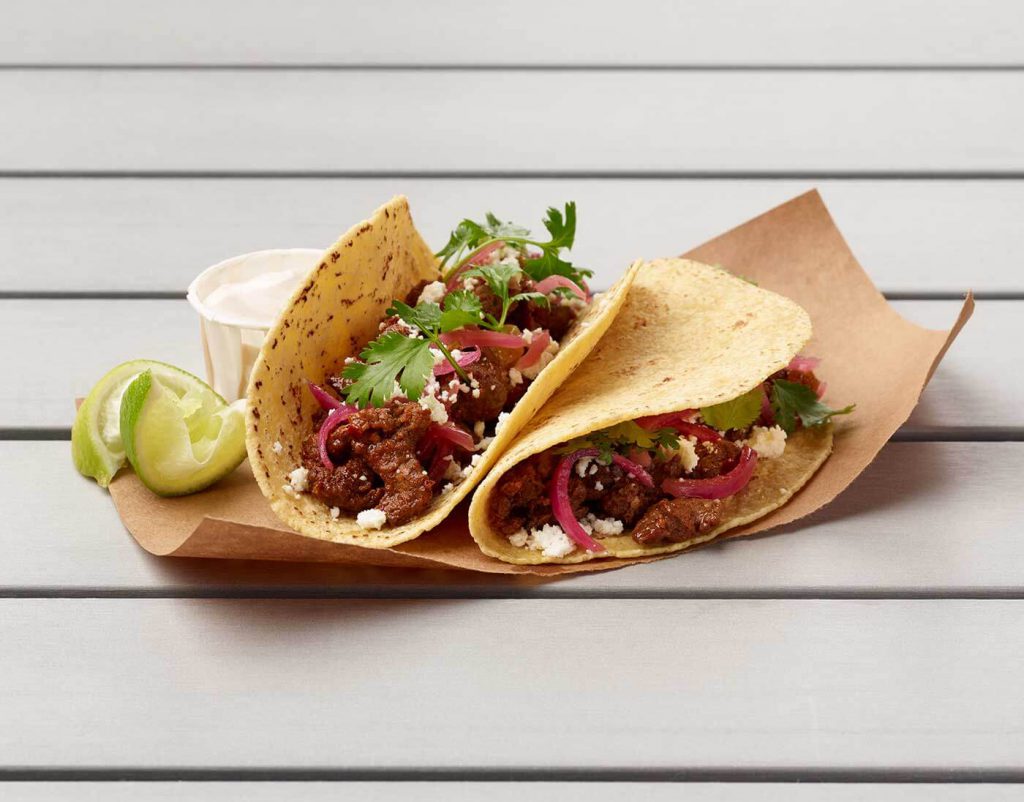 Turkey Chorizo Street Tacos
Chorizo ground turkey takes center stage in this easy-to-prepare taco reminiscent of food truck dishes. It's a versatile option for lunch and dinner, and it can also be a breakfast offering when made with scrambled eggs and a pico de gallo topping. Pair with dark Mexican beer to add to the Mexican regional influence.
Ingredients
Turkey Chorizo Street Tacos
Soft tortilla (half corn, half flour), warm
Pickled Red Onions, drained
Directions
1.

Put the 2 tortillas together and fill with the house-made chorizo ground turkey.

2.

Top with Pickled Red Onions, queso fresco and cilantro.

3.

Drizzle with Zesty Lime Sour Cream and serve.
Ingredients
Pickled Red Onions
Directions
1.

Heat the oil in a sauté pan over medium heat. When the oil is hot, add the red onions. Sauté until soft; do not brown. Remove from heat.

2.

Stir in the salt, vinegar, wine, sugar, raisins and jelly. Blend.

3.

Chill for service.
Ingredients
Zesty Lime Sour Cream
Tabasco chipotle pepper sauce
Directions
1.

Combine all the ingredients and blend well.

2.

Place the leftover Zesty Lime Sour Cream in a storage container with a lid. Label, date and refrigerate.
Get All Things Butterball Delivered to Your Inbox
Find Your Broker