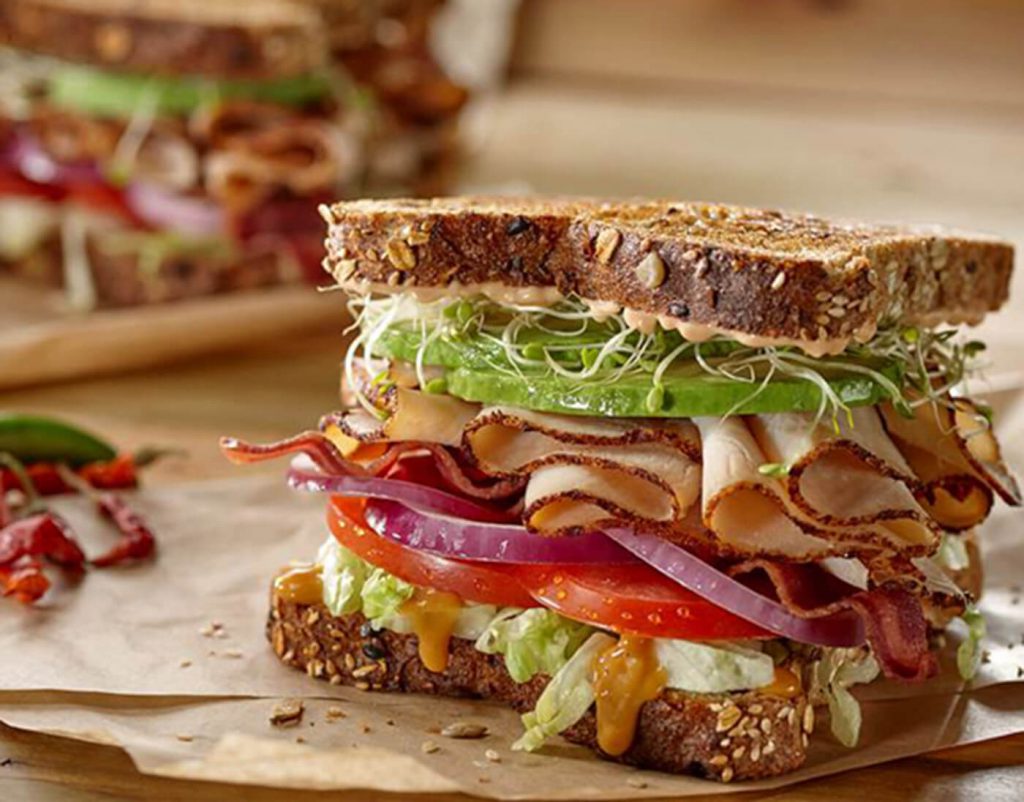 Ingredients
Turkey Club
Avocado, cut into 3–4 slices
Directions
1.

Spread the soft butter over 1 side of each slice of bread.

2.

Place the bread, buttered sides down, onto a 350°F grill and grill to a golden brown on 1 side only.

3.

Place the bread onto a work surface, toasted sides down.

4.

Spread 1 slice with the sweet hot mustard, and spread the other with the Sriracha Mayo.

5.

Top the mustard with the shredded lettuce, and then arrange the sliced tomato over the lettuce. Top the tomato slices with the onion.

6.

Arrange the bacon strips over the sliced onion.

7.

Mound the sliced turkey over the bacon. Top with the sliced avocado and sprouts.

8.

Place the second slice of bread over the sprouts.

9.

Cut in half on the diagonal.

10.

Serve.
Ingredients
Sriracha Mayo
CHA! Sriracha Sauce by Texas Pete
Lea & Perrins Worcestershire Sauce
Directions
1.

Combine all the ingredients in a small bowl and blend well.

2.

Chill for at least 1 hour before using.
Get All Things Butterball Delivered to Your Inbox
Find Your Broker