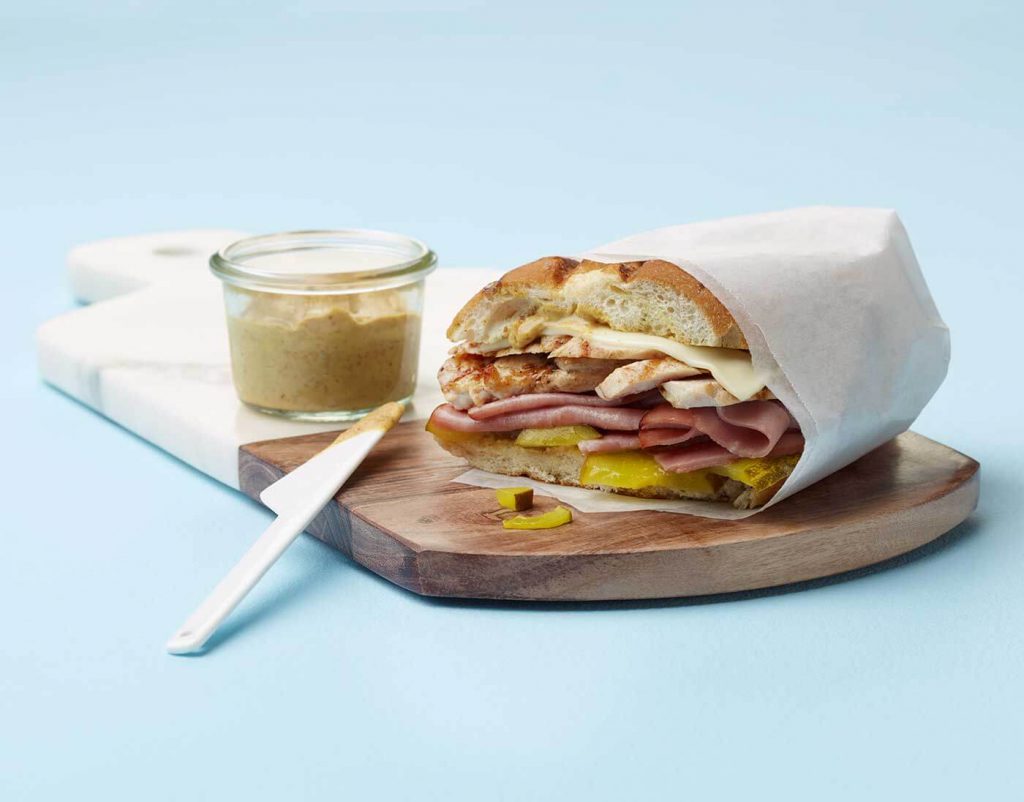 The Turkey Cuban
This non-traditional take on a classic sandwich features turkey ham, grilled turkey breast filets and pickled red onions. Pair with sweet potato fries for a great-tasting lunch or dinner special.
Ingredients
The Turkey Cuban
Fresh Cuban bread or sub roll
Sandwich pickles, sliced lengthwise
Swiss cheese, ¾-oz. slices
Directions
1.

Open the Cuban bread or sub roll and spread the mustard on both sides of the inside.

2.

Place the sliced pickles over the mustard.

3.

Place the turkey filet and turkey ham on both sides of the roll and top with the Swiss cheese.

4.

Place under the broiler to melt the cheese. Remove when melted.

5.

Place the Pickled Red Onions over the melted cheese.

6.

Close the sandwich and cut in half on a bias and serve.
Ingredients
Pickled Red Onions
Directions
1.

Heat the oil in a sauté pan over medium heat. When the oil is hot, add the red onions. Sauté until soft; do not brown. Remove from the heat.

2.

Stir in the sugar, salt, vinegar, wine, currant jelly and raisins. Blend. Chill.
Get All Things Butterball Delivered to Your Inbox
Find Your Broker