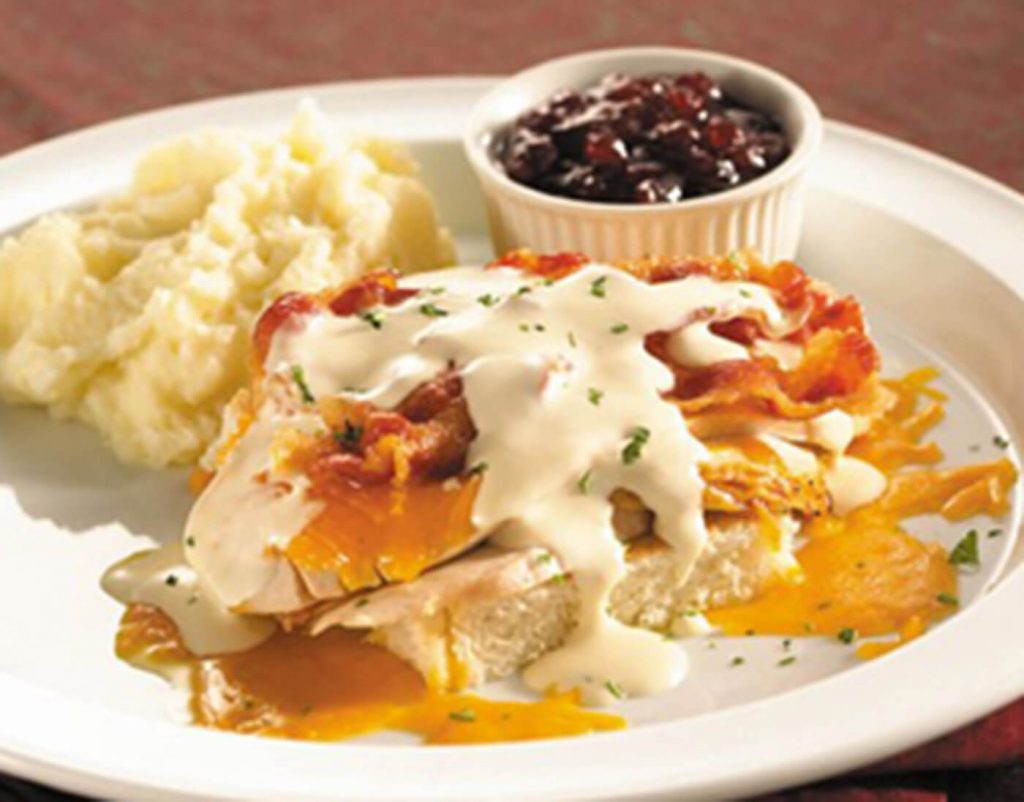 Ingredients
White House Plate
Yield: 1 serving
Texas toast slice, crustless
Roasted turkey breast, thinly sliced
Bacon slices, cooked until crisp
Sharp Cheddar cheese, shredded
Directions
1.

Place Texas toast on a dinner plate and top with sliced turkey breast, bacon, cheese and cream sauce. Place a scoop of mashed potatoes on the left side of the plate. (All ingredients should be piping hot so that the cheese melts. If not, pass under a salamander briefly.)

2.

Place a cup of lingonberries on the plate and serve immediately.

Note.

Recipe and image furnished by Plate's Turkey Inspiration insert.
Get All Things Butterball Delivered to Your Inbox
Find Your Broker