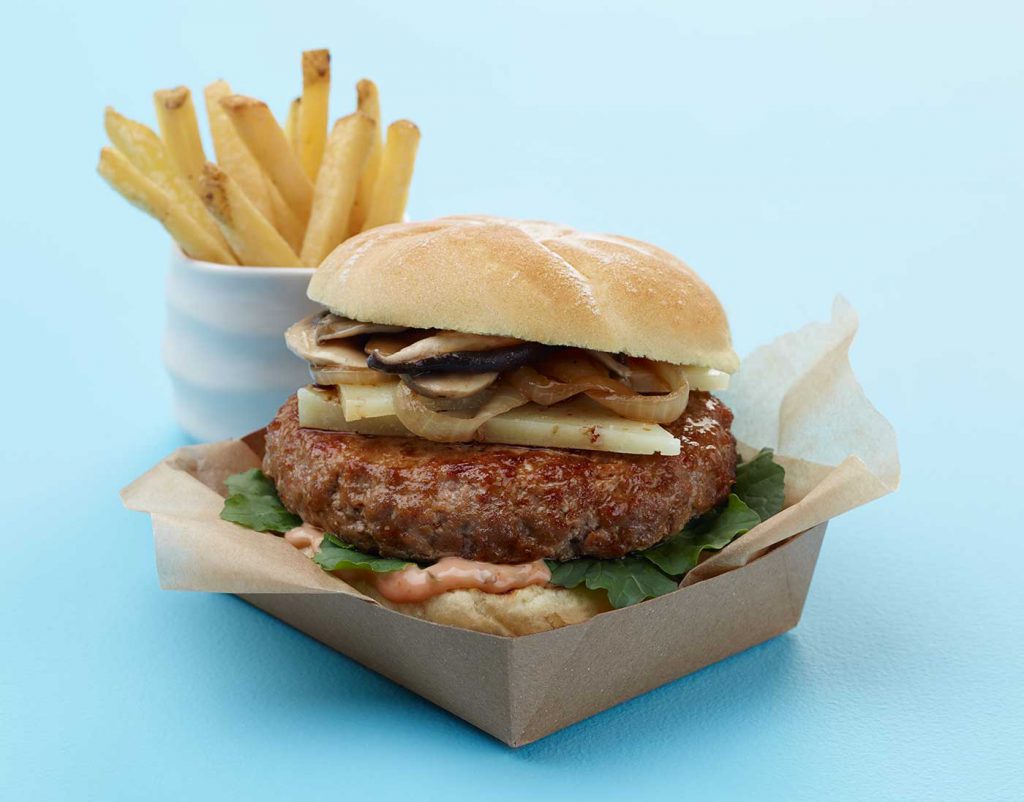 Wild Mushroom Turkey Burger
With Manchego cheese and a special spread of tartar sauce and ketchup, this turkey burger is one of a kind. Serve on your lunch or dinner menu with truffled tater tots for a craveable beef alternative.
Ingredients
Wild Mushroom Turkey Burger
All Natural Turkey Thigh Burger
Special sauce – 1 part ketchup, 3 parts tartar sauce
Manchego cheese, 1 oz. per slice
Wild mushrooms, warm, sautéed
Directions
1.

Toast and butter the brioche while grilling the burger.

2.

Spread the special sauce over the bottom of the toasted brioche.

3.

Add arugula, as needed, on top of the special sauce.

4.

Melt the cheese over the grilled burger, then place on top of the arugula.

5.

Arrange the caramelized onions and sautéed mushrooms over the melted cheese.

6.

Place the other half of the toasted bun on top of the onions and mushrooms.

7.

Serve.
Get All Things Butterball Delivered to Your Inbox
Find Your Broker