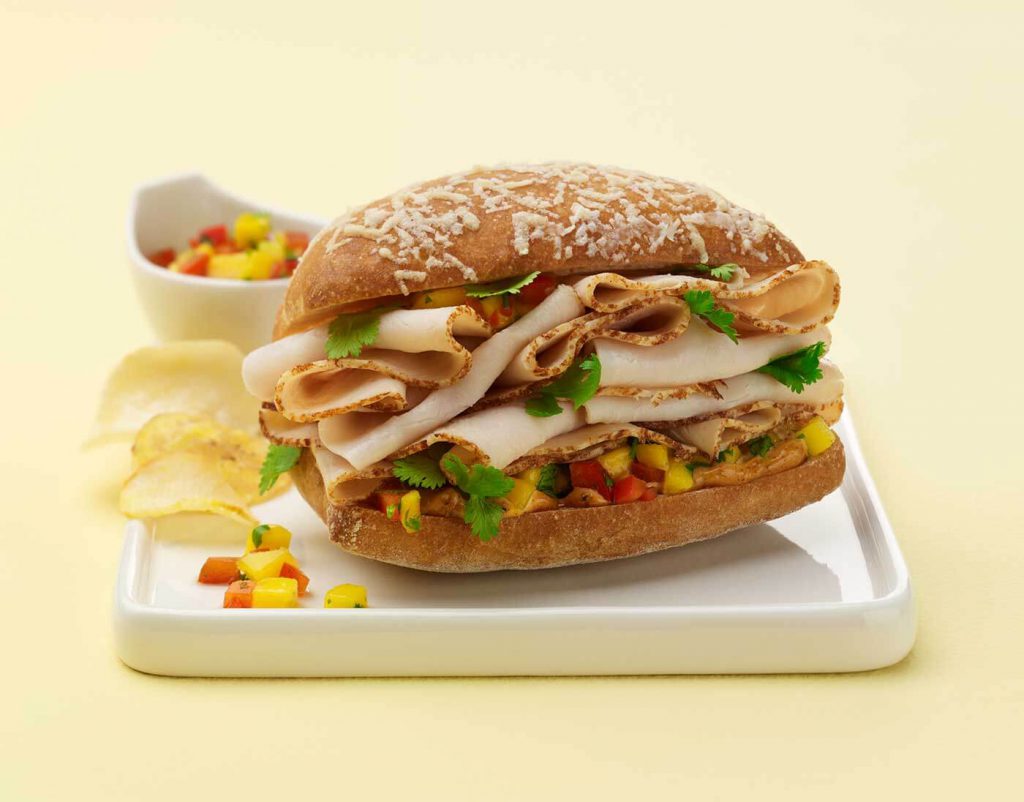 Zesty Turkey Ciabatta Sandwich with Mango Salsa
Spice up lunch and dinner with this zesty menu must-have. Mango salsa with lime and cilantro packs a tasty punch sure to satisfy bold flavor cravings. Serve with a side of grilled sweet potatoes and habanero honey.
Ingredients
Zesty Turkey Ciabatta Sandwich With Mango Salsa
Ciabatta roll, oval shape, 5 ½ inches long
Directions
1.

Cut the ciabatta roll in half lengthwise and place it on a sheet pan.

2.

Spread each cut side with 1 ½ tablespoons of the spicy pepper mayo.

3.

Spread 3 tablespoons of mango salsa over the bottom portion of the roll.

4.

Sprinkle the cilantro leaves over the salsa.

5.

Twist and fluff the sliced turkey and place it over the salsa.

6.

Top the turkey with 1 tablespoon of mango salsa.

7.

Place the top of the roll over the turkey and salsa.

8.

Cut in half and serve.
Get All Things Butterball Delivered to Your Inbox
Find Your Broker