3 Menu Approaches to Maximize Patron Loyalty
October 2022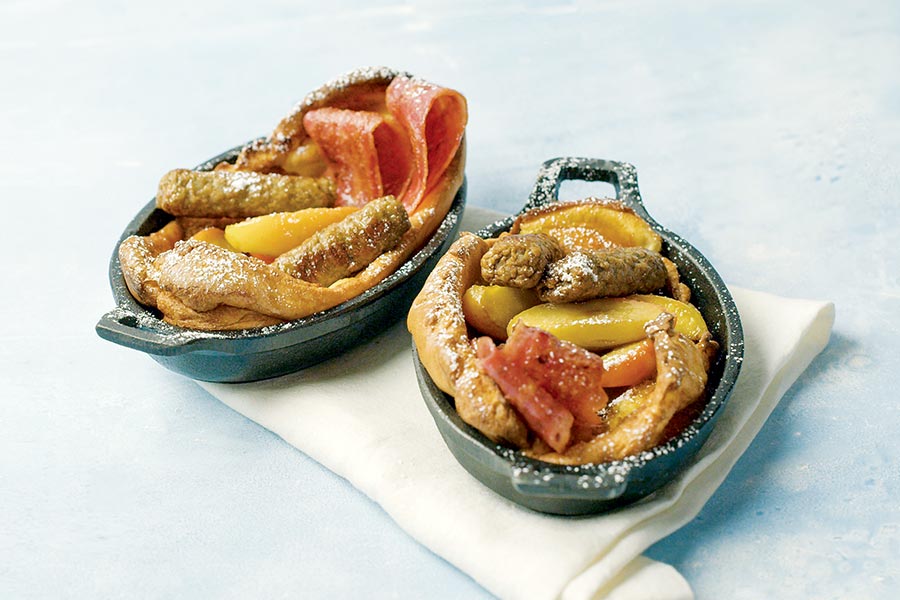 It turns out many diners are creatures of habit, as a recent Technomic survey reports that 48% of consumers prefer to revisit familiar restaurants versus taking a chance on a new place. Yet many of those returning guests will welcome the chance to switch up their usual to try a new dish, since 46% of overall consumers, and 50% of the more adventurous millennial diners enjoy trying new foods occasionally.
One way to make the most of patron loyalty—and potentially increase check sizes—is to mix your top sellers with interesting new dishes featuring innovative flavor combinations. Using a versatile and familiar ingredient like turkey can help you develop unique applications guests will come to crave. Dig into all the ways turkey can be reimagined, through comfort food, global dishes or fresh takes on go-to favorites.
Use these recipes as a jumping-off point for creating fresh menu items that pair guest favorites with innovative twists.
Crafted Comforts
For a warm and indulgent breakfast offering, layer on the flavor with this Dutch Baby with Turkey Sausage, Turkey Bacon & Caramelized Maple Apples.
Global Expressions
Guests will love the fresh and tangy Vietnamese Turkey Bun-Cha with Ginger-Lime Nuoc Cham. For a delicious soup with a kick, try this Korean Turkey Kimchi Soup. Or offer a taste of Mexico with the dippable Turkey Quesabirria.
Functional Favorites
Lean into the flavors and nutrition-forward ingredients you know consumers will love, like this fresh Grilled Turkey Breast with Spring Kale Caesar, or this BBQ Turkey Breast. To appeal to the diners who love the bowl concept, let this bright and tropical Kona Turkey Bowl light up your menu.
Entice patrons to come back by offering dishes that balance reliable favorites with flavors or formats that delight the palate and capture the imagination. Before you know it, word will spread, creating buzz that will attract new customers to your restaurant and generate even more loyal diners.
How will you keep your menu fresh and entice loyal patrons to return? Share your thoughts on our Facebook or LinkedIn pages, or visit our Resource Center for more tips and trends.
Source: Technomic Generational Consumer Trend Report, 2022