4 Hot Tips to Refresh Your Summer Menu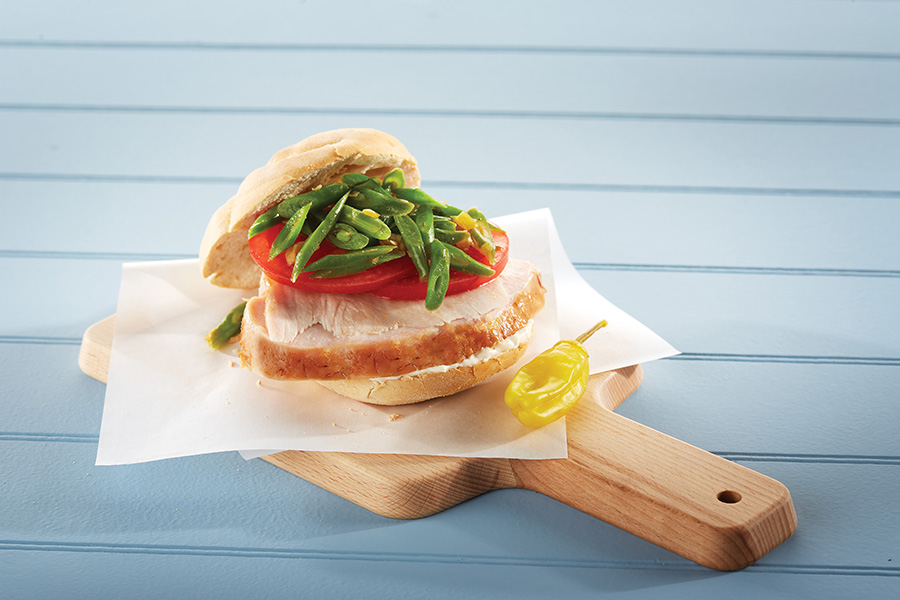 The sun is out, temperatures are up and you're looking to plan an irresistible summer menu. Rotating your offerings according to the season is an easy way to attract new patrons with exciting flavors and creative offerings while keeping your menu fresh for your regulars. Get inspired with these four tips for making a splash with your summer menu:
1. Work With the Season
Take advantage of abundant summer fruits and vegetables, including watermelon, strawberries, corn and zucchini. Adding seasonal produce to dishes provides variety and color to the plate and renews interest in your menu. Experiment with vegetable and fruit combinations as an alternative to fries or other carb-heavy sides.
2. Revamp Salads
Summer is the perfect time to spruce up your salad menu. Overheated guests are looking for cool, light and refreshing options, so your salad menu should offer a wide variety of ingredients and flavor combinations. Incorporate seasonal produce with aromatic herbs, creative dressings and healthy protein add-ons like turkey for a range of flavors.
3. Grill it Up
For many, summer means grilling. What could be better than turning kabobs or a succulent cut of meat on a warm evening? Even home cooks will be delighted to relax and enjoy the distinct flavor of a grilled dish without the prep and cleanup. Offering more grilled options in the summer can entice customers to your restaurant who might otherwise have cooked at home. Try serving these savory and juicy Grilled Sesame Turkey Kebobs with turkey medallions, cherry tomatoes, artichokes and zucchinis. You'll stir up excitement, especially when you grill up unexpected foods like fruit alongside burgers, turkey and chicken.
4. Keep it Light
Diners prefer lighter and healthier meals in the summer, so offering leaner proteins will satisfy this demand without sacrificing profits. Try using turkey for a delicious summer-ready protein that pairs excellently with other seasonal ingredients and flavors. These Turkey Taco Tostones boast an array of flavors, from sweet to spicy and zesty. Or try combining health appeal with Thai cuisine-inspired ingredients in these Turkey Summer Rolls, featuring a sambal peanut dipping sauce. Serve a unique and fresh appetizer with a Thai Turkey & Crispy Vegetables Wrap with sticky white rice and habanero honey.
Adding fresh, seasonal ingredients in creative applications is sure to attract new guests and excite your regulars. How will you refresh your summer menu? Share your thoughts on our Facebook or LinkedIn pages, and visit our Resource Center for more tips and trends.