How Technology Can Combat Your Restaurant's Staff Shortages
December 2022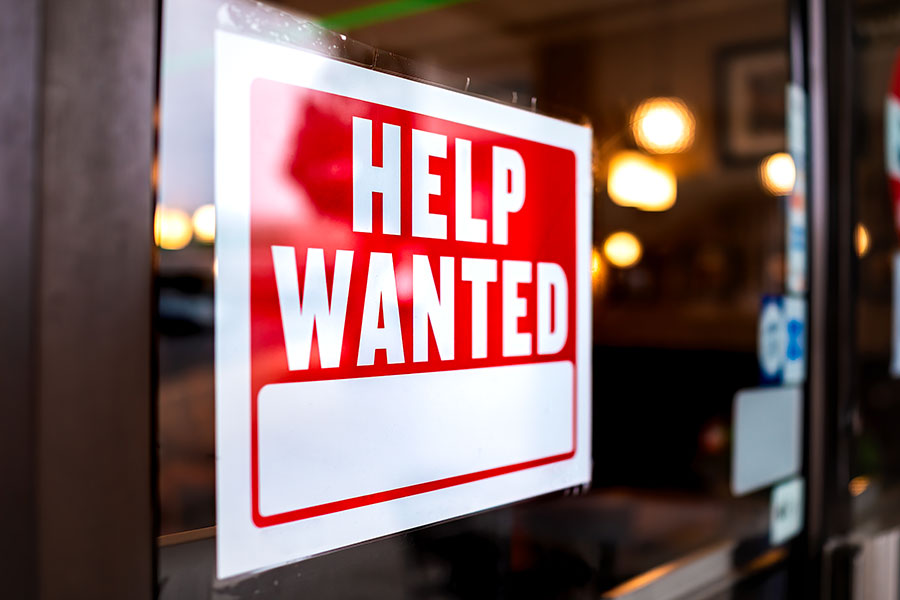 While technology is hardly new for foodservice, a lack of staff during the COVID-19 pandemic forced many restaurants to pivot to tech solutions more quickly than expected. A 2021 "Global State of the Hospitality Industry" report from Lightspeed showed that as many as 87% of restaurant operators believed that adopting more technology was crucial to their restaurants' survival. Since then, staffing shortages have only continued to impact the industry, with a recent study by the National Restaurant Association reporting that 7 out of 10 restaurant operators are still struggling with this. Yet not all diners are comfortable with technology handling all tasks in a restaurant. Learning more about how the potential of various technologies to meet staffing challenges can help you find the most effective ways to deliver excellent customer experiences.
Using Technology to Optimize Staffing 
With one recent estimate reporting that industry-wide staff turnover is as high as 75%, managers are spending more time conducting hiring searches and dealing with scheduling. By using a time-saving tech solution like recruitment software, managers can focus more on day-to-day operations and customer service. This software can help by filtering candidates and allowing them to upload their resumes instantly. Managers can then quickly identify and hire the best ones, saving time on the search and vetting processes. Once a business is staffed, scheduling software can help determine a more cost-efficient staff schedule by analyzing past and current trends, giving managers more time to focus on creating a pleasant dining experience.
Using Automation Technology to Speed Service
Some operators are turning to automated solutions for both back-of-house and front-of-house tasks. An automated food preparation system can increase prep speed while limiting the potential for costly human error, allowing chefs to focus on the big-picture view of their menus. These "robochefs" allow operators to dial in prep tasks for a consistent product, minimizing waste and other errors in the procedure while improving inventory accuracy. Some businesses are even employing remote-controlled drones to deliver orders, or robots to run food in-house such as Chili's "Rita the Robot" food runner. This means that food leaves the kitchen and arrives at its destination in a timely fashion and at the peak of freshness.
How Customers Really Feel About Technology in Restaurants
According to a recent study from Big Red Rooster, 75% of customers still view human interaction as a crucial element of the dining-out experience. But with high staff turnover, meeting this challenge is more difficult than ever. The solution may be to use tech solutions for some tasks while maintaining person-to-person interaction where it's most desired.
For example, research indicates that diners view certain aspects of the restaurant experience as better suited to tech solutions than others. According to the Big Red Rooster study, only 19% of customers see technology as contributing to friendly service. For this part of their experience, diners still prefer the human touch, wanting to feel warmly welcomed by a person rather than a machine. But when it comes to ordering, diners still prize speed and accuracy, as 58% of diners believe technology can improve the speed of service. Using QR code menus at the table and allowing customers to enter their orders directly through a platform like Toast means servers can spend less time at each table and less time correcting order errors. With a smoother ordering system, diners receive their food faster, meaning operators see faster table turnover and greater profits.
Using the power of technology can ultimately offset staffing shortages and speed service, making it easier to delight customers. When deciding whether and where these solutions are appropriate in your restaurant, analyze your operation's highest costs and pain points, and balance those against your diners' preferences.
How would you use automated technology in your operation? Share your ideas on our Facebook or LinkedIn pages. Or visit our Resource Center for more tips and trends.
Sources: