How to Make Your Menu Savory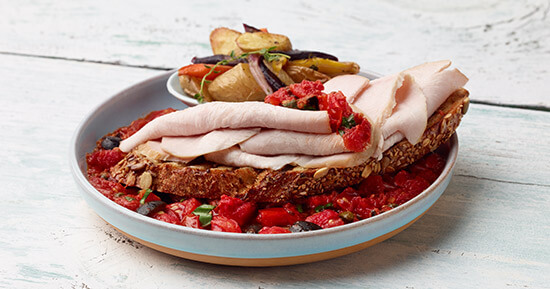 Savory is a highly popular flavor among consumers—Technomic reports that 65% of consumers find it appealing, which beats out its counterparts, such as sweet, smoky, spicy and bold, by at least a 13% margin. Beyond liking the flavor, diners can also be attracted to savory meals based on nutritional preferences. Since savory flavors are usually lower in sugar, they're often viewed as being healthier.
Historically defined as the opposite of sweet, savory is now associated with the Japanese word "umami," which means "delicious taste." Its characteristics include being rich in flavors that are released by cooking, curing or aging. Ingredients high in glutamate create the umami sensation.
Here are some suggestions for how to bring more savory flavors to your menu:
Savory is an in-demand element that enhances meals across all dayparts. As a protein, turkey naturally has this umami characteristic. Its versatility makes it a great platform to bring forward this unique flavor.
What are your favorite ways to use savory flavors? Share them with us on Facebook or LinkedIn. To read more helpful tidbits, visit our Tips page.
SOURCES
Flavor Consumer Trend Report, Technomic, 2017.
Elder, Kara. Artichoke tapenade, Parmigiano 'gelato' and other savory spreads for snacking, The Washington Post, May 2018.
Condiments & Dressings Menu Trends, Technomic, Q3 2018.