How to Use Crowdsourcing to Determine Weekly Specials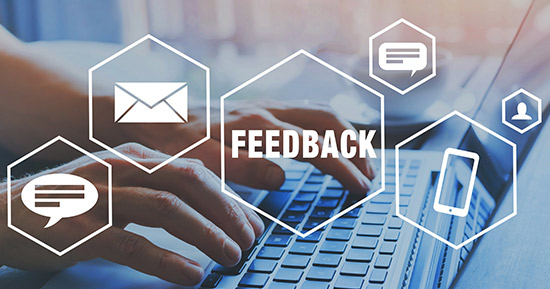 During the pandemic, diners have made a concerted effort to support their favorite local restaurants, rather than trying new ones. While that's great news for many operations, it suggests that additional efforts to engage with their loyal customer base could further drive repeat traffic. One way to do this is by tailoring weekly menu specials to what people are craving, and crowdsourcing answers directly from customers themselves.
Here are a couple ways to encourage diners to tell you exactly what they're in the mood for:
Create a poll. A quick poll or Q&A session implemented on your social media channels can be a great way to learn about diner preferences. Consider doing it at the same time each week, and then announcing in real time what the most popular response was, and when it will be offered as a special.
Set up a survey. Take advantage of easy-to-execute options from companies like Survey Monkey and create a short, pop-up survey for your website. You can also distribute that survey via email if you have an existing customer email list. Another option is to place a printout of the survey in the bill holder if your operation is open for dine-in service.
Once you've decided on the menu item, post a photo of the special on your website or social media channels to show how much you value your customers' input. Social media is an important platform to reach audiences, as more than 35% of U.S. diners follow restaurants on social media, and 45% said they've tried a restaurant for the first time because of a social media post made by the establishment. Tapping into Facebook, Twitter and Instagram also encourages repeat traffic, with 22% saying a restaurant's social post enticed them to return.
Operators are increasingly prioritizing what their existing patrons want to eat, as 40% say that a key consideration for adding something new to their menu is to appeal to current customers. It can be difficult to drive new traffic in these unusual times, so focusing on increasing customer frequency and maintaining loyalty is a savvy way to protect your operation's bottom line.
Have you tried crowdsourcing your weekly specials? Let us know on Facebook or LinkedIn. To see additional strategies, browse our Tips page.
SOURCES
Resendes, Stephanie. Love at First Like: The Guide to Restaurant Social Media, Upserve, July 2020.
Wentley, Suzanne. Restaurant Surveys: Your Answer to Improved Dining Experiences, Constant Contact, November 2020.
Year-End Economic Outlook Webinar, Technomic, 2020.