How Generation Z Is Changing Food away from Home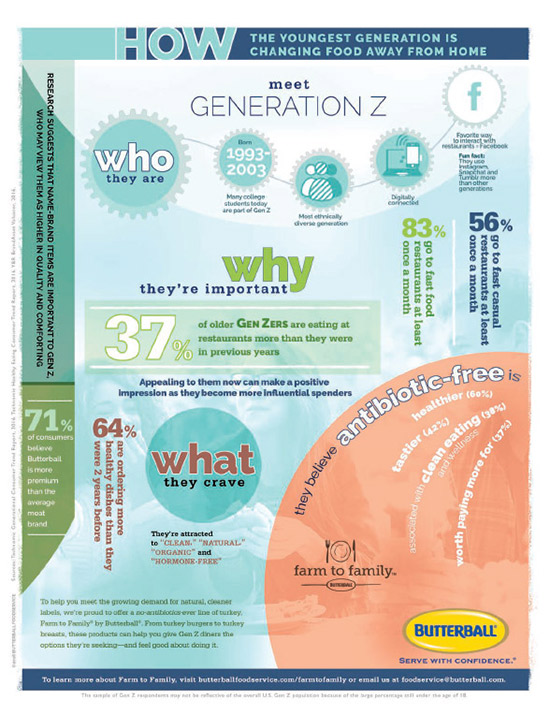 Click to view
Social media, branded ingredients and clean labels are all important to the youngest generation of diners. See the details to learn how you can appeal to Gen Zers' changing tastes.
Sources: Technomic Generational Consumer Trend Report, 2016
Technomic Healthy Eating Consumer Trend Report, 2016
Y&R BrandAsset Valuator, 2016
The sample of Gen Z respondents may not be reflective of the overall U.S. Gen Z population because of the large percentage still under the age of 18.