Q&A: How to Develop Healthy K-12 Recipes with Fresh Ingredients
August 2023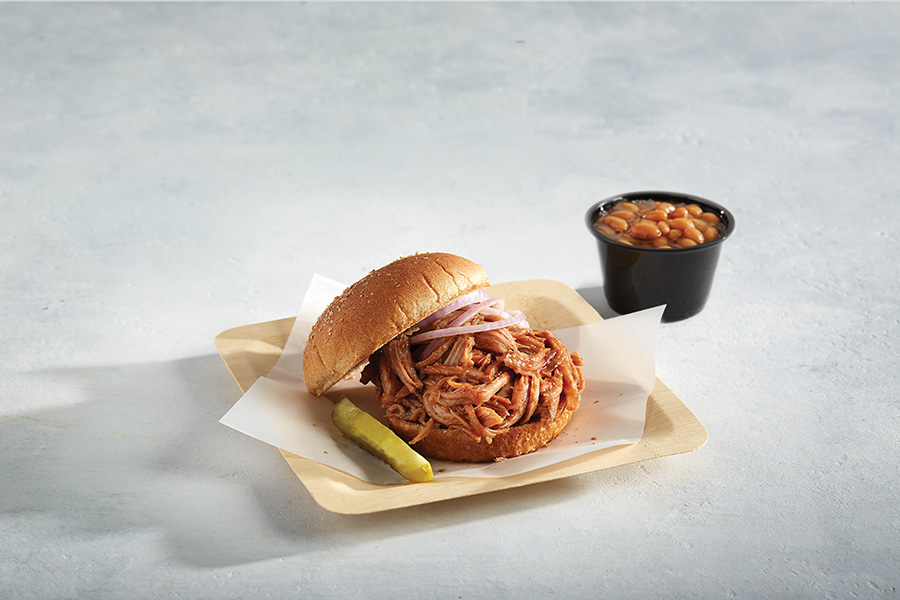 Chef Brenda's Tips and Tricks for K-12 Healthy Menu Planning
We recently caught up with Chef Brenda to learn more about creating healthy and enjoyable K-12 menus. She provided a wealth of information and insightful stories from her years developing school menus, including tips and ideas for planning your K-12 menu for the new school year.
Q: How do you handle dietary restrictions and special requests? 
A: Since I am a registered dietitian, I naturally want to cater to those who have intolerances, allergies, religious dietary restrictions and other special food requests. A separate preparation and cooking station for some of these is ideal, though only sometimes feasible in school kitchens.
When developing recipes, I always consider dietary restrictions and requests to the best of my ability. Sometimes it doesn't make sense to include the request in a recipe, but I can adjust it so an ingredient can easily be substituted or replaced. For example, the Italian Turkey Sub would not be created as a gluten-free option for all students. But a gluten-free bread option would be easy to swap out for those students with celiac disease or gluten intolerance.
Q: How do you incorporate local and seasonal ingredients into your recipes? 
A: One of my favorite ways is through processing and preserving ingredients during growing months, especially in states that don't have seasonal and local produce available year-round. One year, a high school in an Idaho district I was working with grew herbs in their school garden. I harvested all the oregano, basil and rosemary, then cooked and condensed them with USDA tomato paste and diced tomatoes to make a spaghetti sauce. We froze blocks of the flavor-packed sauce, and I included instructions on how to add liquid and cook the sauce to use in our house-made lasagna. It was a big hit.
Q: What is the biggest challenge in creating a healthy and enjoyable menu for K-12 students?
A: The biggest challenge for all of us nationwide is offering low-sodium options. And soon, we will be limiting our sugar, which I agree with, especially when it comes to child nutrition. Lowering sodium is a big challenge because it is such a flavor enhancer. However, these regulations have helped us all learn to become more creative with elevating meals with other ingredients that enhance flavor, such as herbs, spices, acids and aromatic vegetables.
Q: Describe the strategies you've used to encourage healthier eating habits in students.
A: Taste tests are a great way to do this, especially when I wear my chef uniform to the cafeteria. It gives students a sense that something exciting is happening and allows me to talk to them about nourishing their bodies for learning, sports and good energy.
Another way is to ask dietetic interns to present an educational session to students about the benefits of school meals. Dietetic students are often closer in age to high school students and can relate to them in a way that encourages them to develop healthy eating habits.
Visit our Facebook or LinkedIn pages, and our Resource Center for more tips and trends.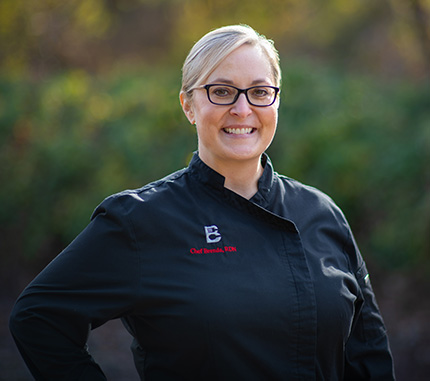 Brenda Thompson-Wattles is a chef and registered dietitian who has consulted for child nutrition programs since 2008. Thompson-Wattles first studied to become a registered dietitian at the University of Idaho. Later, she received her culinary degree at the Le Cordon Bleu College of Culinary Arts in Austin, Texas. She has been a consultant recipe standardizer for the USDA, state agencies, manufacturers and non-profit agencies, and has published several child nutrition standardized cookbooks and resources.
https://chefbrendardn.com