Take a look at takeout to appeal to baby boomers
August 2022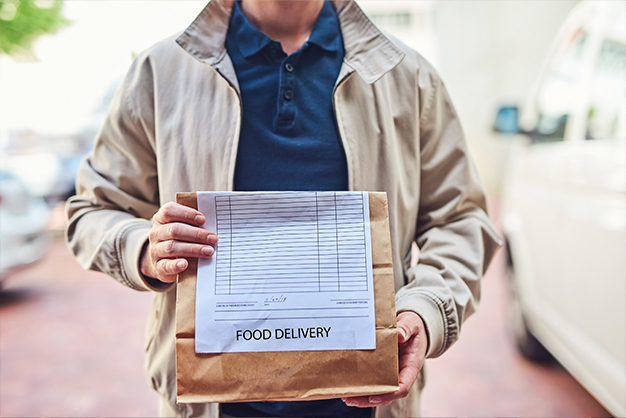 As more consumers are working from home or avoiding indoor dining, restaurants have seen lower traffic. Compared to other generations, baby boomers are now far more likely to skip dining out; while 61% of overall consumers dine out at least once a week, only 42% of boomers are eating at restaurants. Since we know that seniors are more at risk of developing serious COVID-19 complications, health and safety concerns are behind the 60% of the 55-75 crowd who say they're at home more now.
Still, many baby boomers have the disposable income to order out more frequently, and they are also now more likely to order takeout than in 2020. By focusing on the takeout experience, operators have a better chance at attracting this demographic.
Here are four tips to get the most out of those takeout orders from baby boomers.
Prioritize packaging
At least 40% of boomers say they look for high-quality packaging when ordering takeout. Boomers also say they want their takeout food to taste as good and be the same temperature as when they dine on premise, so ensuring the integrity of your takeout containers will go a long way in maintaining the quality and temperature of the food as it travels.
Ace the order
Boomers say accuracy is important in a few different areas, so operators should:
Price it Right. 44% want to be able to look up a menu online. As prices fluctuate, make sure to update both the virtual and the physical menu, as boomers expect takeout prices to match dine-in prices.
Be Transparent. 44% of boomers say menu transparency influences their restaurant selection, so providing information about ingredients and nutrition on menu items is likely to draw more orders.
Cross the T's. Order accuracy is key to generating repeat business, as well as increasing customer satisfaction and the likelihood of favorable reviews.
Feed the favorites
Boomers are most likely to order takeout for dinner, followed by weekday lunch, so offering foods that boomers love during these dayparts will help drive sales. Dishes that boomers order at least occasionally from restaurants include:
Pizza – 57% all boomers, 60% younger boomers (57-66)
Sandwiches – 50% all boomers, 56% younger boomers
Burgers – 49% all boomers, 54% younger boomers
Entrée salads – 42% all boomers

Try it with turkey
44% of baby boomers say they try to eat healthy most of the time. That said, many boomers still love to order classic American comfort food. One way to leverage both these trends is to offer turkey as a better-for-you alternative to other proteins.
Using these tips for attracting baby boomer customers will help drive more traffic to your takeout menu and increase sales overall.
What are some other ways you could appeal to baby boomers? Share your thoughts on our Facebook or LinkedIn pages. Or visit our Resource Center for more tips and trends.
Sources: Technomic Generational Consumer Trend Report, 2022, Technomic Health Eating Consumer Trend Report, 2020