Take the Good with the Bad: Reading Reviews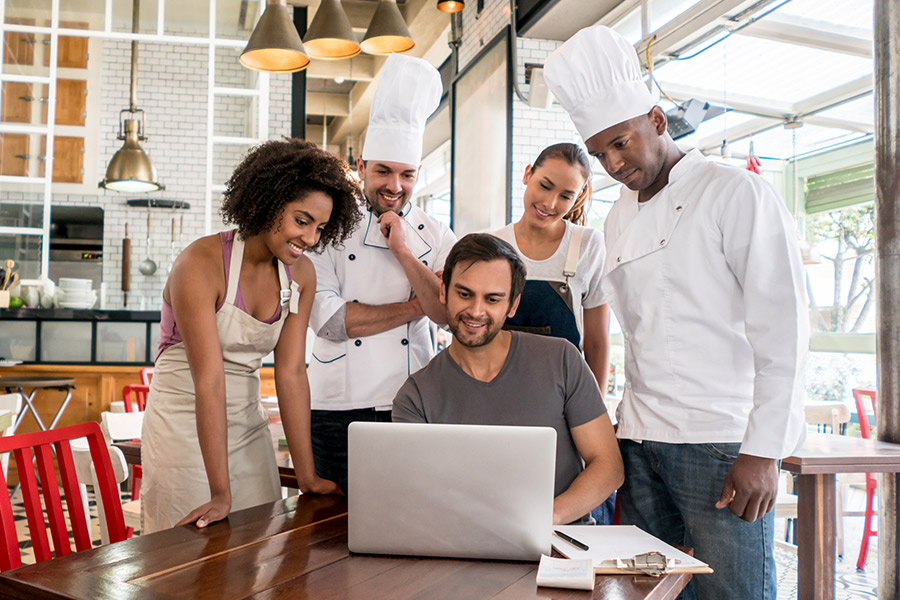 Restaurant owners know the importance of online reviews. Younger diners find more value in peer-to-peer recommendations than ads or direct claims from businesses. While Millennial diners look to Google or Yelp to decide where to eat, Gen Z turns to TikTok for even more peer-based content, including fast-food hacks, glowing reviews of upscale dishes and scathing takedowns of elite establishments. When it comes to making improvements based on guest reviews, operators should take the good with the bad with these two tips:
Tip 1: Read all online reviews, especially the bad ones. The numbers don't tell the whole story. When looking for areas to improve your operation, your guests are your best resources. That said, star ratings may not always correlate with the content in a review. For example, a two-star review might note that the sirloin was "excellent," while the main complaint was the parking situation. Conversely, a three-star review may echo a nugget of concern in other reviews with fewer stars.
Invest time to compile all reviews, identifying recurring themes or keywords and their correlation with star ratings. For example, is there a handful of reviews mentioning "chicken" with fewer than three stars? How many positive reviews with four of five stars call out "turkey"? This analysis is the key to discovering what may or may not be working at your operation.
Tip 2: Respond to all reviews, even the bad ones. When asked how brands can improve their relationships with their customers, over half of the respondents said that brands should acknowledge all comments and offer solutions to the problems. Doing so can maintain current patrons' loyalties and let new guests know you care about their experiences. Over 75% of those polled said they would update a negative review if the company tried to make it right. This show of goodwill can have a significant payoff, especially during hard times.
Responding is the bare minimum. But your response will have a more significant and positive effect if you take the time to acknowledge customers' experiences and feelings. "We're sorry you had this experience" is a simple way to make a guest feel heard and can significantly affect someone's willingness to return.
Your Google or Yelp reviews are more than a list of comments about your restaurant. Review responses are marketing opportunities. Crafting public responses helps would-be guests make their own judgments, especially if your reply is professional, friendly and reasonable.
How could reviews help you improve your business? Share your thoughts on our Facebook or LinkedIn pages. Or visit our Resource Center for more tips and trends.
Sources:
https://www.fsrmagazine.com/expert-takes/hidden-treasure-restaurant-review-data
https://www.fsrmagazine.com/content/chatmeter-releases-findings-highlighting-opportunities-online-reviews
https://www.fsrmagazine.com/expert-takes/how-respond-restaurant-reviews-when-theyre-just-wrong