The How's and Why's of Attracting Millennial Parents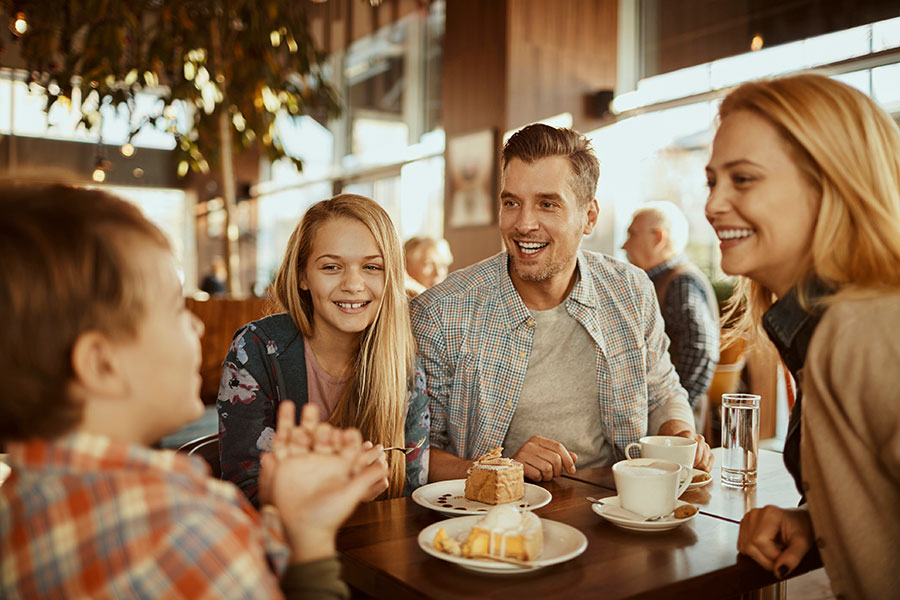 When it comes to choosing a restaurant, 27% of millennials say that their kids' preferences have a significant influence on their decision. For these parents, the most important attributes of a kid-friendly restaurant are healthy choices on the kids' menu and a family-friendly environment. For operators, considering these two factors will help kids (and therefore parents) have the best possible dining experience. And since 88% of parents spend more than non-parent consumers, enticing families can bring higher check averages.
Here are the two best ways to attract millennials with children:
Offer Better-For-You Choices on Kids' Menus
The why:
Nearly half (49%) of millennials surveyed in a recent Technomic report say that it's challenging to find healthy choices on a kids' menu.
The how:
Focus on freshness. Communicate the goodness of your ingredients on the kids' menu.
Make healthy foods appealing. The Importance of Turkey in Food Away from Home study found that 68% of parents agree that turkey provides the health benefits they want from a protein. Kids love foods like hot dogs, spaghetti and meatballs, and hamburgers. So offer favorites like these while appealing to their parents' desire for them to eat healthy meals by listing items like Turkey Franks, Turkey Meatballs or Turkey Burgers.
Create a Kid-Welcoming Atmosphere
The why:
54% of millennials said that a child-friendly environment was important when choosing a restaurant for the family to visit. Impress the parents and the kids, and you'll generate more profitable repeat visits.
Making sure that children are comfortable and engaged will keep them calm and happy at the table, creating a positive domino effect on the rest of your dining room.
The how:
Offer a boost. 55% of millennial parents said they'd like to see more restaurants provide booster seats, high chairs and baby changing tables in all restrooms.

Go above and beyond by offering additional amenities like extra baby wipes, diapers or touchless hand dryers to limit germ exposure.

Turn it down. Parents will appreciate a dining room that keeps T.V. and music levels at a comfortable volume for chatting, and to limit stimulation loads for sensitive youngsters.
Add some fun. 40% of millennials said that having kid-friendly activities was an important factor in choosing a restaurant with their family.

Crayons and placemats are classic solutions but consider offering activities like word searches or puzzles to keep kids happy and entertained.
Go one step further and hand out branded giveaways as a souvenir of their night out—and a reminder to return!
Taking any of these measures will remind millennial parents that your establishment is a great place to take kids, meaning higher check averages per table for you. Plus, showing consideration for their kids' experiences will make parents likely to return and spread the word to other parents, creating more loyal patrons.
How do you create a kid-friendly environment at your restaurant? Share your thoughts on our Facebook or LinkedIn pages, or visit our Resource Center for more tips and trends.
Sources:
Technomic Generational Consumer Trend Report, 2022
2021 Economic Impact Navigator - Quarterly Consumer & Operator Outlook Report - Q2 2021 – Technomic
The Importance of Turkey in Food Away from Home, Butterball, 2019