Turkey Pizza Topping Tips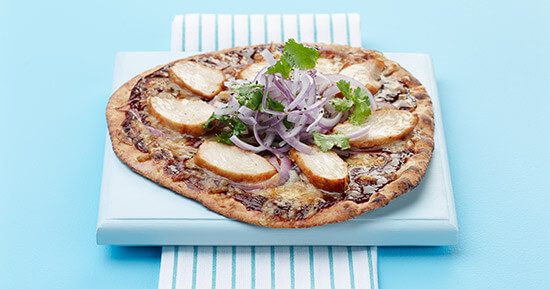 Step aside, beef and pork. Top your pizzas with a new, interesting protein—turkey! Our variety of high-quality turkey products can help you create a range of unique flavor profiles on your pizza menu. Try these tips and menu ideas:
Sliced turkey medallions—With less fat and fewer calories than typical beef and pork pizza toppings, sliced turkey medallions make a tasty better-for-you option. They're featured atop this gourmet-style Pizetta.
Turkey bacon—Provide the same crispy texture as regular bacon, minus the added fat and calories. Cater to health-conscious diners with this Turkey Bacon Pizza Panini.
Ground turkey—Instead of hamburger meat, try crumbled cooked ground turkey for healthier meat lovers' pizzas and more. It's also a key ingredient for house-made pepperoni.