Warm Up Your Winter Menu with These Ingredients
October 2022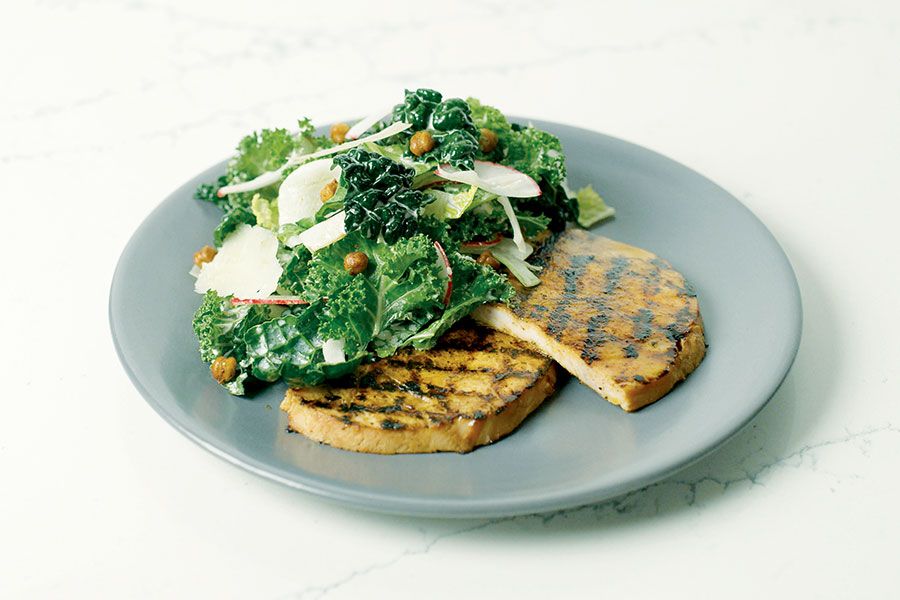 It's that time of year when consumers just can't seem to get enough of seasonal scents and flavors. A recent Technomic report shows that cinnamon and cranberry reign supreme when it comes to flavors that evoke the winter spirit on a menu. Since 74% and 55% of consumers find cinnamon and cranberry appealing respectively, try incorporating them into dishes alongside seasonal vegetables such as kale, sweet potatoes and a versatile protein like turkey.
Here are some creative ways to use these wintery ingredients:
Warm Up Dishes with Cinnamon
Cinnamon is the ultimate cozy flavor. And diners are craving it more than ever, with appeal up 13% from 2021. Try using it to add fragrant sweetness to savory dishes such as this Curried Turkey with Roasted Vegetables or a Classic Mole Poblano, as well as in autumnal desserts like carrot cake and snickerdoodles. Experiment with different varieties such as Ceylon, Korintje or Saigon to achieve different flavor profiles.
Make Spirits Bright with Cranberry
People are also craving more cranberry (and not just at Thanksgiving), with its appeal up 6% from 2021. Cranberries have a complex flavor that can change depending on other accompanying ingredients. Sometimes sweet, other times bitter, cranberries are a colorful way to marry savory or sweet ingredients to create unique lunch offerings. Try this White Turkey Burger with Cranberry Chili Chutney or this Sunny Cranberry Turkey Sandwich.
Add a Nutritious Crunch with Kale
A modern classic, kale is a deliciously crisp, nutrient-packed and versatile vegetable with significant health benefits. Low calorie, fat-free and boasting plenty of iron, calcium and other vitamins, kale is actually at its most abundant and flavorful in the coldest months. Besides using it in salads, sandwiches and soups, you can use the leafy green as a substitute in sauces like pesto and chimichurri. It's even appearing on breakfast menus, with Technomic reporting a 30% increase in its popularity in breakfast bowls since 2020. Try it in a variety of recipes across dayparts, such as Turkey Quinoa Breakfast Bowl, Turkey Sandwich Italiano or Grilled Turkey Breast with Spring Kale Caesar.
Satisfy with Sweet Potato
The highly versatile sweet potato continues to rise in popularity, appealing to 49% of consumers. With their vibrant color, light sweetness and vitamin-packed nutrition profile, sweet potatoes are the perfect ingredient to create satisfying dishes in colder weather. Combine with another ultra-comforting food and serve this Turkey Sweet Potato & Noodle Soup, or put a twist on a popular appetizer with Loaded Turkey Nachos with Tajin.
Offering more dishes with these ingredients this winter season will help create that warm, comforting experience guests are looking for. How will you incorporate seasonal spices and foods on your menu? Share your thoughts on our Facebook or LinkedIn pages, or visit our Resource Center for more tips and trends.
Source: Technomic Season's Eatings LTO Feature Flavors & Promos Winter 2022/2023