April 20, 2017
Butterball to Earn American Humane Certified™ Program Recognition for Third Consecutive Year
April 20, 2017—Butterball Foodservice, the nation's most iconic turkey brand,…
April 20, 2017—Butterball Foodservice, the nation's most iconic turkey brand, continues to set high standards for animal care and well-being. More than two-thirds of foodservice operators agree that it is important to treat turkey humanely,1 and Butterball was the first turkey supplier to become American Humane Certified™ (AHC). Now approaching its third year being verified by the program, Butterball remains the only turkey manufacturer to earn this certification.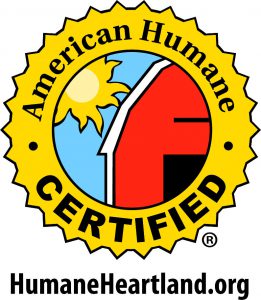 AHC is the nation's first independent, third-party humane certification program for farm animals. Through rigorous inspections and examinations, the American Humane Association (AHA) reviews a producer's care and handling of farm animals at hatcheries, farms and processing facilities to ensure all aspects of its operations meet or exceed the science-based animal welfare standards of the AHA.
Butterball also relies on an independent Animal Care and Well-Being Advisory Council of leading specialists in animal husbandry and care, including Dr. Temple Grandin of Colorado State University. The council helps facilitate open and transparent dialogue about best practices and new developments in turkey well-being. Dr. Alice Johnson, DVM, SVP, Food Safety, Corporate Quality & Animal Care for Butterball, LLC, founded and leads this council while working alongside the AHA to ensure Butterball exceeds all standards.
"At Butterball, animal care and well-being are central to who we are as a company," Johnson said. "When selecting a third-party certification, we identified the American Humane Certified program's scientific, peer-reviewed standards for animal care and well-being as the best way to uphold our company values. We knew the certification would be thorough, and we set the goal and worked closely with all our partners to meet it. We are all very proud of the certification, as we want to do what's right for Butterball and our customers."
Kerry Doughty, President and CEO of Butterball, LLC, added, "It was a very important decision to invest in earning the AHC seal, and we rely on everyone to put the turkeys' care and well-being at the forefront. With more than 20 years of experience in the poultry industry, Dr. Alice has served as the driving force behind our initiative. She works directly with me, independently of all other departments at Butterball, to ensure we're always making the best decisions for our birds—and in turn, continuing to establish a spirit of trust and confidence with our employees, our council and our family farmers."
For more information, please visit ButterballFoodservice.com/about-us/our-responsibility.
About Butterball Foodservice:
Butterball, headquartered in Garner, North Carolina, is the largest producer of turkey products in the U.S.—producing more than 1.5 billion pounds of turkey each year. For more than 60 years, the company has provided foodservice and retail products to customers and consumers around the world. As a division of Butterball, LLC, Butterball Foodservice is committed to ensuring anyone can serve America's favorite turkey with confidence. Operators trust the Butterball brand to always deliver consistently high-quality products and superior customer service. For menu inspiration and information on the wide variety of turkey products available, visit www.ButterballFoodservice.com. Find Butterball Foodservice on Facebook and follow them on Twitter.
About American Humane Association:
Since 1877, the historic American Humane Association has been at the forefront of virtually every major advance in protecting children, pets and farm animals from cruelty, abuse and neglect. Today it's also leading the way in understanding human-animal interaction and its role in society. As the nation's voice for the protection of children and animals, American Humane Association reaches millions of people every day through groundbreaking research, education, training and services that span a wide network of organizations, agencies and businesses. You can help make a difference, too. Visit American Humane Association at www.americanhumane.org. For a list of American Humane Certified™ producers, visit www.humaneheartland.org.
Sources:
1Datassential Foodservice Operator Omnibus Study, 2016.
Butterball Foodservice, 1 Butterball Lane, Garner, NC 27529 www.ButterballFoodservice.com
Media Contacts
Christa Leupen
PR Manager
Butterball, LLC
919.255.7598
Get All Things Butterball Delivered to Your Inbox
Find Your Broker