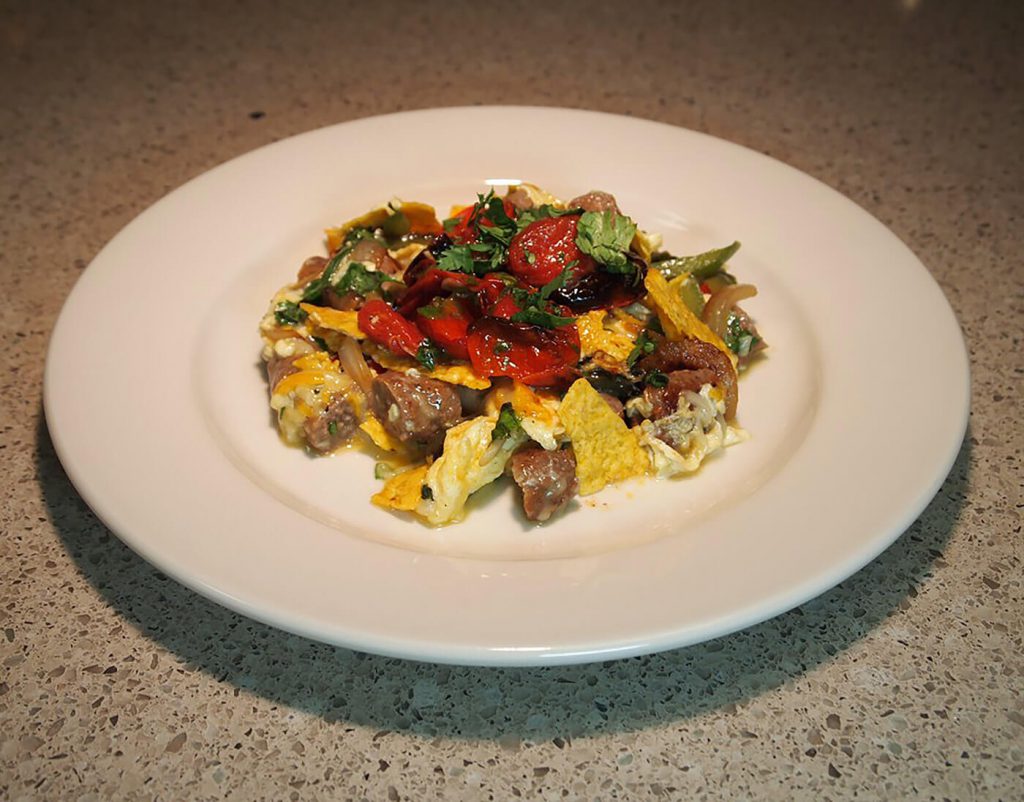 Migas with Smoked Turkey Sausage
Ingredients
Smoked turkey sausage rope, ¼ in. diced
Sautéed yellow onionsSautéed yellow onions
Sautéed green & red peppers
Shredded Jack & Cheddar cheeses
Crisp corn tortilla chips
Directions
1.

Sauté the diced smoked sausage in butter to a light brown over medium-high heat.

2.

Add the eggs and scramble until large clumps start to form, then add the cheese, onions and peppers and continue to scramble.

3.

Add the tortilla chips when eggs are scrambled but still soft.

4.

Serve topped with salsa.
Get All Things Butterball Delivered to Your Inbox
Find Your Broker