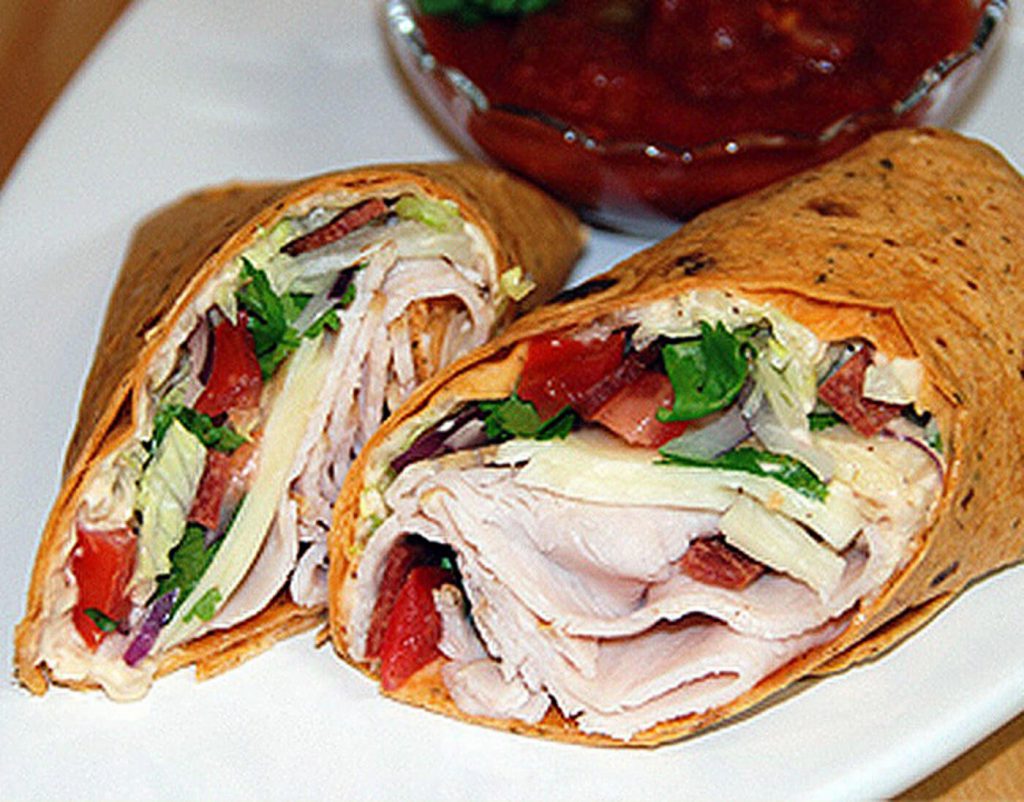 Ingredients
Southwestern Turkey Wrap
Wild Turkey habanero mayo
Directions
1.

Heat the tortilla on a flat grill for 10 seconds per side.

2.

Evenly spread the habanero mayo on the center portion of the tortilla.

3.

Evenly spread the shredded lettuce and top with the onions, cilantro and cheese.

4.

Add the chopped pieces of turkey bacon and top with the sliced turkey (another flavor of turkey may be substituted if desired).

5.

Close the tortilla with either a simple half fold or a traditional burrito wrap.

6.

Serve with salsa.
Get All Things Butterball Delivered to Your Inbox
Find Your Broker