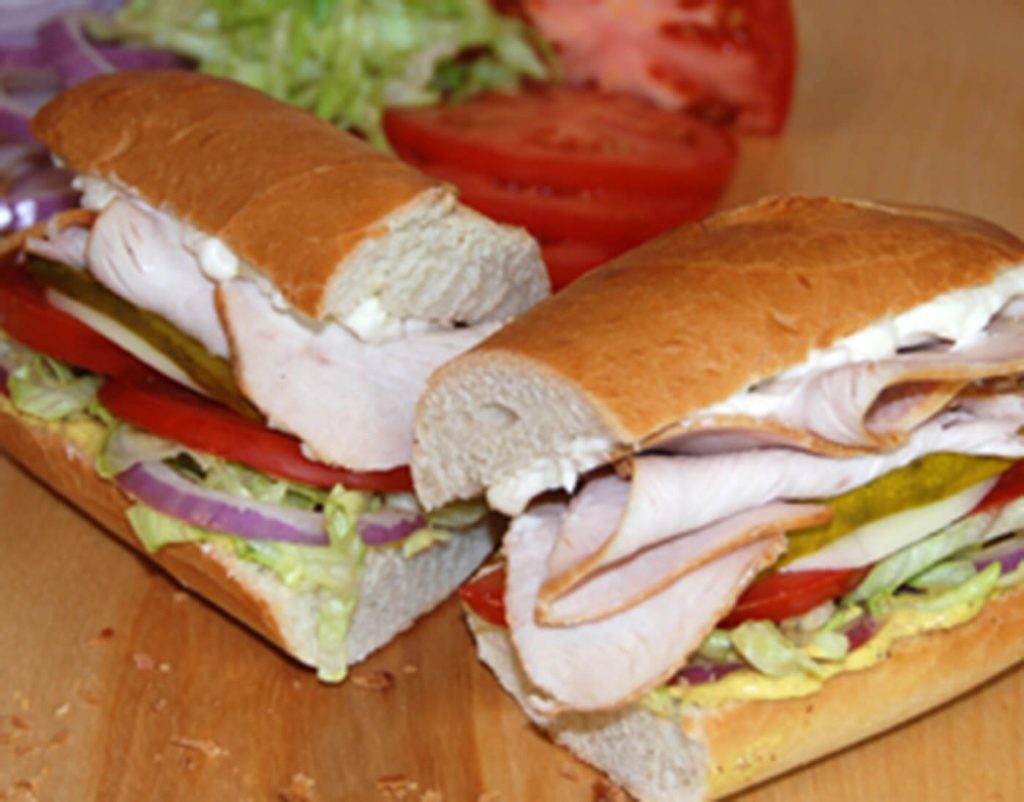 Ingredients
Sliced Oven Roasted Turkey Breast
Directions
1.

Spread the onion mayo over the top slice of sub roll.

2.

Place red onion slices over onion mayo.

3.

Top onions with lettuce, followed by sliced tomato.

4.

Place sliced pickle filet over tomato.

5.

Place sliced oven roasted turkey over pickle.

6.

Spread Dijonnaise over bottom on the sub roll.

7.

Place provolone over Dijonnaise.

8.

Place the top and bottom together.
Get All Things Butterball Delivered to Your Inbox
Find Your Broker