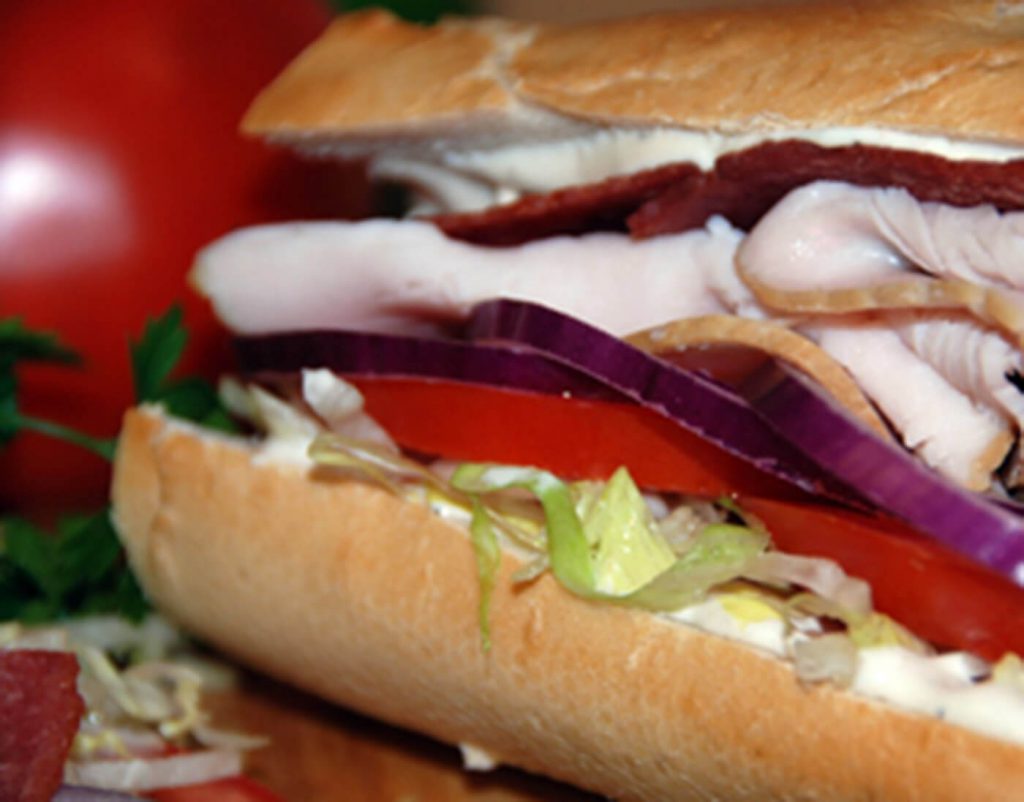 Ingredients
Turkey Bacon Ranch
Sliced Oven Roasted Turkey Breast
Double cut bun, buttered and toasted
Ranch dressing (¾ oz. per each side—heel and crown of the bun)
Lettuce (leaf or shredded)
Directions
1.

Lightly butter the bun and toast on flat grill or bun toaster if available.

2.

After toasting, spread ranch dressing on the heel and crown of the bun.

3.

Add sliced turkey to the heel of the bun, fluffed, not stacked.

4.

Top the slices with turkey bacon strips, lettuce, tomato and onion.

5.

Add the crown to the top and serve with chips, fries or a slaw/relish.
Get All Things Butterball Delivered to Your Inbox
Find Your Broker