Dining Out Despite Inflation
June 2023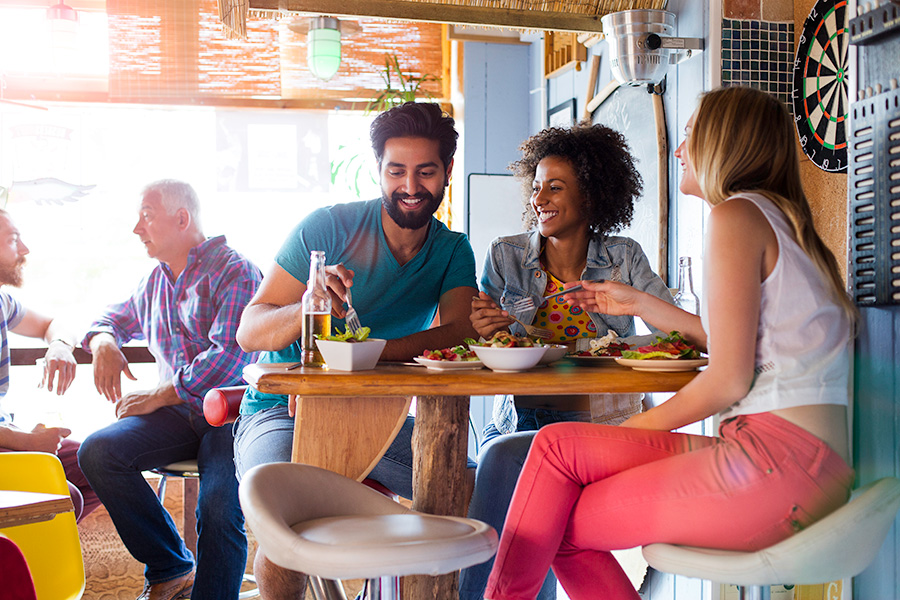 Although costs continue to rise due to inflation, there is a silver lining for operators: consumers are still turning to restaurants for an experience they can't get at home. By understanding the reasons and behavior patterns behind this trend, operators can discover creative ways to meet the demand and keep patrons coming back for more.
Connection
In an era where virtual interactions dominate our lives, consumers still crave meaningful experiences with friends and loved ones. Dining out helps forge these bonds as people come together over a delicious meal to create new memories. Restaurants serve as social catalysts, allowing guests to relax and relish the joy of dining without the hassle of preparing and cooking food themselves.
Supporting Small Businesses
A rising emphasis on supporting local and small businesses has played a significant role in dine-out habits. Consumers recognize the economic impact of backing their neighborhood eateries and value the personal touch of chefs. Additionally, patronizing local restaurants further strengthens the bond between residents and their neighborhoods.
Variety and Convenience
Consumers with busy schedules are looking for convenience and variety in their dining experience. By choosing to dine out, they can explore a diverse range of culinary options without spending their time prepping and cooking. Restaurants offer an enticing array of choices, from adventurous flavors to comforting favorites, in dishes that consumers can't easily recreate at home.
The Appeal of Casual and Quick-Serve
While guests continue to enjoy dining out, they are gravitating towards more casual and quick-service establishments. This shift reflects the economic strain and people's increasingly busy lifestyles since these restaurants are less expensive, more convenient and can serve guests more quickly. Mobile apps make ordering for pickup or delivery even easier and sometimes allow consumers to earn rewards or points to redeem on future purchases. When guests do visit full-service restaurants, they order fewer appetizers, add-ons, or desserts to get the dine-out experience without extra expense.
By viewing the challenges of inflation as an opportunity, operators can remind consumers of the joys of dining out and offer enticing reasons to return.
What do you do to make sure diners return even in tough times? Share your thoughts on our Facebook or LinkedIn pages, and visit our Resource Center for more tips and trends.
Source:
https://www.qsrmagazine.com/news/popmenu-survey-consumers-still-supporting-restaurants-despite-inflation