Grilled Foods Are Heating Up
June 2022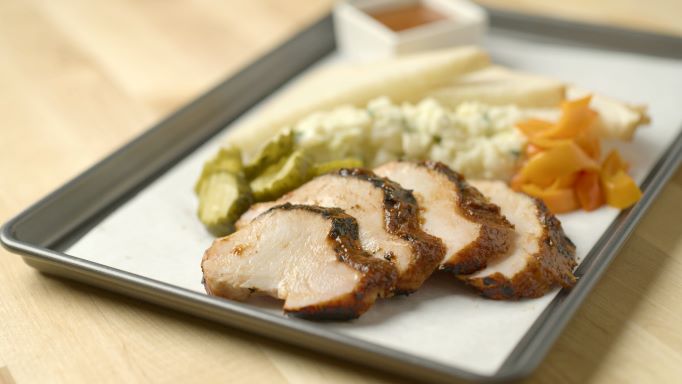 When it comes to cooking methods, grilling just might be the oldest of all time, dating back nearly two million years. While diets have evolved and techniques have become more sophisticated, people remain enamored with the flavor and feeling that can only be achieved by cooking over an open flame.
Today's consumers are more fired up about grilling than ever. In fact, 80% of all homeowners have at least one grill or smoker—the highest percentage ever reported, according to the State of the Barbecue Industry.
The popularity of outdoor entertaining and interest in exploring new at-home cooking methods certainly increased between April 2020 and February 2021. During this time, more than 14 million grills and smokers were purchased across the nation. The love of grilling is fueled by convenience and entertainment, but 57% of consumers say flavor is the reason they grill.
The brown, flavorful crust that's produced by grilling is due in part to the Maillard Reaction, a process that allows amino acids to react with sugars. This craveable chemical reaction happens when a food item's exterior reaches a higher temperature than its interior, so grilling is an ideal way to achieve it.
As home grilling rises in popularity, chefs and operators are also rediscovering their love of open-flame cooking. They're exploring more global techniques, such as asado-style cooking of South America; curating natural wood sources for consistent flavor and cooking temperatures; and seeking out custom grill solutions with angled grates, planchas, and basting trays to fit their back-of-house needs.
Now's the perfect time to add more grilled options to your menu. Get inspired with these fresh Grilled Sesame Turkey Kebabs as a sharable starter, or serve the perfect combination of savory, smoky flavors with Chef Darryl's BBQ Turkey Breast.
What's your take on grilling? Share your thoughts on our Facebook or LinkedIn page.
SOURCES
Hearth, Patio & Barbecue Association State of the Barbecue Industry, 2022
https://www.npd.com/news/press-releases/2021/consumers-take-grilling-and-outdoor-cooking-to-the-next-level-reports-npd/
https://www.nationalgeographic.com/culture/article/a-brief-history-of-cooking-with-fire
https://www.napoleon.com/en/us/grills/blog/science-bbq-maillard-reaction
https://www.ezcater.com/lunchrush/office/the-return-to-open-fire-cooking/