Turning to Turkey as Beef Prices Rise
June 2023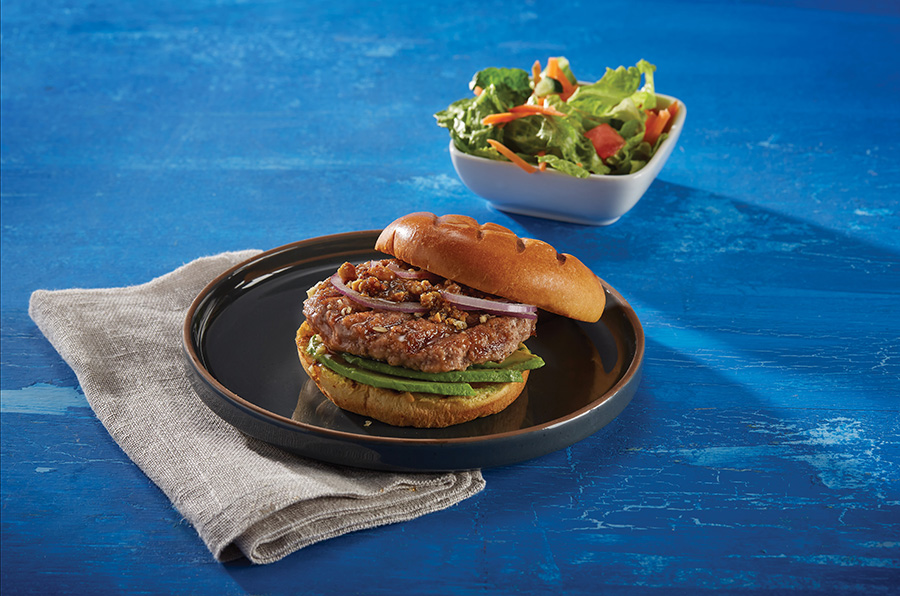 As the U.S. faces a shortage of cattle supplies, operators are grappling with soaring beef prices. Industry reports project a potential 15% increase in beef prices for food-away-from-home environments in 2023 and will remain high through 2025. With some creative planning and pivoting, operators can meet the challenge while continuing to delight guests.
Turkey: The Savvy Solution 
Operators have three options to address the beef shortage: raising prices and passing on the cost to customers, lowering profit margins, or finding more cost-effective proteins to sub for beef on their menus. Substituting turkey for beef limits price hikes for consumers while giving them the savory flavor they crave and added health benefits. Packed with lean protein, turkey provides a nutritious foundation for a well-rounded meal. It is also rich in vitamin B, which plays a crucial role in energy metabolism and brain function. By incorporating more turkey on their menus, operators can meet the demand of health-conscious guests without charging more for dishes.
Unleash the Versatility
One of the most significant advantages of turkey is its range of applications. With a wide variety of turkey products, including filets, medallions and turkey thigh roast, operators can seamlessly replace beef with this protein across multiple dayparts. Offering a delicious and satisfying alternative like turkey can protect profits and add interest to menus.
Hold the Beef
Serve a satisfying and better-for-you appetizer with these Turkey and Swiss Sliders, featuring sliced turkey, roasted garlic mayo and turkey bacon red onion jam on brioche buns. Or lean into trending Asian cuisine with this Hot Honey Meatball Wrap, featuring hot honey-coated turkey meatballs for a fiery lunch or dinner item. Turkey breast is also a delicious alternative to beef in this recipe for Korean BBQ-inspired Barbagiuan Stuffed with Turkey Bulgogi.
Using turkey in place of beef has multi-faceted advantages that can take your menu to the next level. How would you use turkey in place of beef on your menu? Share your ideas on our Facebook or LinkedIn pages, and visit our Resource Center for more tips and trends.
Sources: