Why Restaurants are Embracing the Bento Boom
August 2023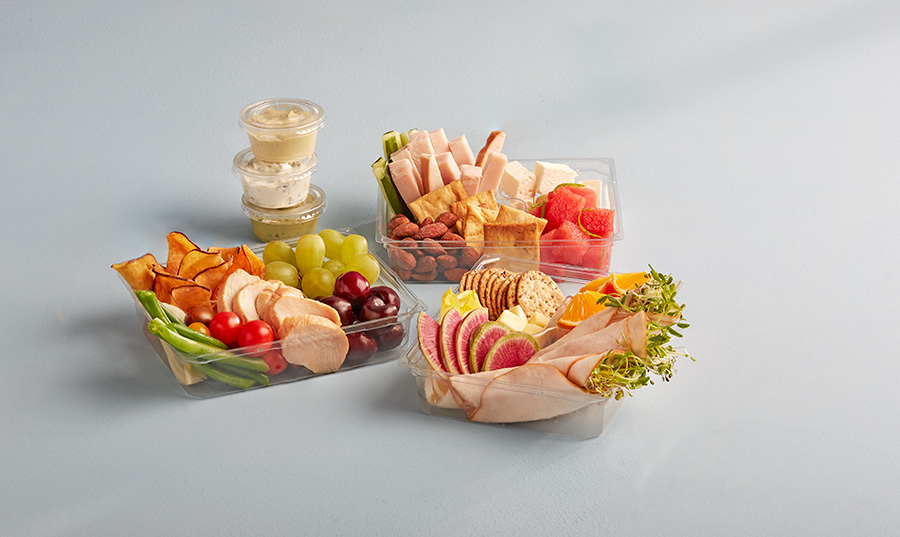 Bento boxes originated in Japan as a multi-compartment system for packing multiple types of food in one container. Today, they offer numerous advantages for operators packaging on-the-go items with the visual appeal of different colors and textures.
Ready to Go
With the recent rise of grab-and-go meals, Bento boxes are a great option to package an array of delicious menu items in one container. And since most brands of boxes are leak-proof, it's even easier to pack food items with different consistencies and moisture levels.
Easy on the Environment
The all-in-one box offers an eco-friendly alternative to food packaged in multiple containers. Some restaurants, like Kelly and Ping in Boulder, Colorado, even provide a drop-off and pick-up service for the reusable boxes. Compostable options are widely available for other restaurants that don't have this capability.
Customizable
People love the ability to customize their meals. Bento boxes are a great way to highlight variety on a menu by allowing customers to build their boxes based on dietary needs and preferences. Offering more choices also ensures repeat visits, as diners will be eager to return to try different combinations of menu items.
For guests looking to build a box of nutrition-forward items, operators should consider offering turkey as an alternative protein to beef and pork. Turkey is a lean protein source with various functional benefits that satisfy taste and health-motivated diners. Get inspired with these three Turkey Bento Box recipes, featuring a colorful palette of fruits, vegetables and various delicious turkey products.
Bento boxes are an easy way to give diners the variety they want with less packaging and more delight. How would you incorporate Bento boxes into your operation? Share your thoughts on our Facebook or LinkedIn pages, and visit our Resource Center for more tips and trends.
Sources:
https://www.foodanddrinkresources.com/bento-boxes-are-trending/
https://www.nrn.com/consumer-trends/all-one-meal-bento-boxes