Choose Ground Turkey: The Lean, Mean, Protein Machine
September 2022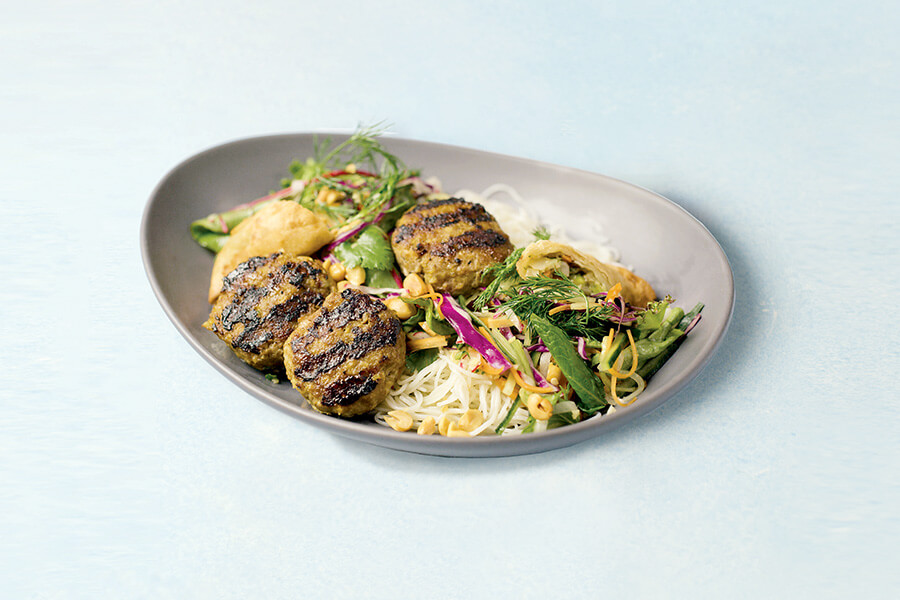 A Healthier Protein
When looking for a sandwich filling or entrée, consumers view turkey as a leaner-yet-filling protein compared to beef, chicken or pork. According to Technomic, 56% of consumers agree that they'd be likely to substitute turkey for other proteins in entrées like meatball dishes and burgers. Younger consumers, specifically millennials, are even more likely to choose turkey. By switching to or offering the option of turkey as the protein in favorite dishes, you can unlock creative possibilities for your menu and win the business of diners seeking tasty and better-for-you options.
A Hit with Younger Diners
There is substantial demand among younger, and typically more adventurous diners, for turkey in globally influenced dishes. 38% of Gen Z and 41% of millennials say they would be interested in trying traditional turkey menu items with a global twist. One way to appeal to younger foodies is by gathering inspiration from international cuisines to create interesting sauces or unexpected seasonings in menu items featuring turkey.
A Versatile Ingredient
If you're interested in expanding turkey's menu potential beyond wraps and sandwiches, look no further than ground turkey. Especially as you strive to meet consumer health demands, ground turkey is an easy choice for a health-forward alternative to ground beef. Plus, you'll discover even more possibilities when you lean into the global flavors popular among younger generations.
Try this zesty Vietnamese Bun Cha, for example, using Butterball® ground turkey patties, fresh herbs and greens. Or serve up some heat with this Curried Turkey with Roasted Vegetables recipe. Put a twist on lunch with a Banh Mi Turkey Wrap, or lean into an umami-filled take on a mainstay dish with the Kimchi Turkey Burger.
A Quality Choice
Naturally, not all turkey is created equal. Among operators who purchase turkey at grocery or other retail stores, 48% say they purchase Butterball® brand turkey products at least occasionally for their superior flavor, nutrition and quality, versus 32% for the next closest competitive brand. Offer your consumers America's number one turkey brand as an alternative protein or as the main event in your next menu creation.
If you're looking to expand your protein offerings and gain a loyal new customer base, turkey is a delicious, health-forward and versatile option. What are your favorite turkey recipes? Share your thoughts on our Facebook or LinkedIn pages. Or visit our Resource Center for more tips and trends.
Sources:
Butterball Proprietary Operator Research, 2019
Technomic Poultry Consumer Trend Report, 2021