Make Way for Better Breakfast Month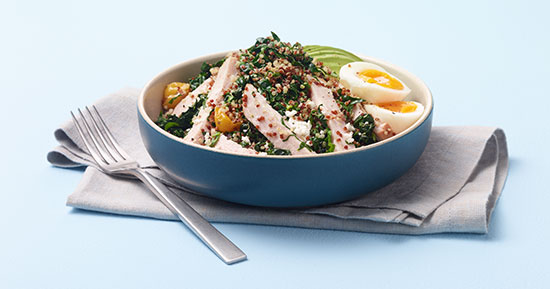 September is better breakfast month, meaning it's the perfect time to promote these ever-popular foods. Prior to COVID-19, 30% of consumers said they were purchasing breakfast more often from restaurants or other foodservice locations, while 53% said they would be more likely to purchase breakfast options that are high in protein. Now that people are beginning to eat out more often again, consider using turkey to give them what they're looking for.
Try these breakfast recipes in your operation:
Breakfast has become a traffic driver, and it goes beyond the morning. Whether you're serving it during the traditional early hours or offering it all day long, turkey is the ideal protein to create delicious breakfast offerings. For more culinary inspiration, check out our breakfast recipes.
How do you use turkey on your breakfast menu? Tell us about it on Facebook or LinkedIn. For more bits of foodservice wisdom, check out our Tips page.
SOURCES
Grab & Go Reports, 2022 Trend Predictions, Technomic, Q2 2020.
Breakfast Consumer Trend Report, Technomic, 2019.
Flavor Consumer Trend Report, Technomic, 2019.
Sandwich Consumer Trend Report, Technomic, 2020.