Spices and Flavors of Winter
December 2021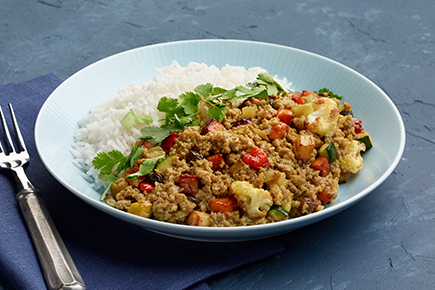 When it comes to winter menus, comfort and spice is the name of the game. Winter months are often characterized by warming fragrances, sometimes referred to as pie spices. These spices are incredibly versatile, whether used in savory or sweet applications. Included in this selection are spices like anise, allspice, nutmeg, mace, green cardamom, cloves, cinnamon, and ginger. Leveraging these spices is an easy way to make dishes feel more autumnal – and more importantly, delicious.
Cinnamon has been a mainstay in the culinary arts for centuries. There are different varieties, each having very different applications. Cinnamon from the Cinnamonum verum tree provides a citrusy, floral, fruity flavor. It is more complex offering a slight bitterness in comparison with other varieties. In terms of aroma, it is the most iconic scent of cinnamon. Typically used in in pastries and other sweets, it also works quite well in savory applications where a hint of warmth is needed. The flavor of Cinnamonum Cassian can vary depending on where it's grown and how freshly ground it is. A specific variety of this cinnamon, Saigon (Vietnamese) Cinnamon has a very strong flavor, which stands out even against other pungent spices like allspice, cloves, and nutmeg. Its is incredibly warm, best when freshly ground, and coats the palate with an incredible flavor. Indonesian cinnamon, or "Korintje" cinnamon is typically seen in grocery stores. This variety is simple, but classic. It's a cinnamon flavor that most diners will recognize. For recipe inspiration, try this curried turkey, or Asian tea smoked turkey filets, for unique applications of cinnamon.
According to Technomic, 41% of consumers find nutmeg incredibly appealing. Most commonly associated with the holiday season, it is an intense spice with a strong and distinctive aroma. It's nutty, warm, and slightly sweet flavor can be perceived as almost spicy for those with sensitive palates. Nutmeg is most commonly used in rich meat dishes, custards, desserts, sauces, curries, eggnog and fruit dishes. Nutmeg is an excellent spice to get you out of your comfort zone, experimenting with exotic flavors. With spices like these, you can immerse yourself in an entirely new food culture, keeping the cooking experience incredibly exciting. And if you're up for experimenting, try this turkey garam masala recipe for a unique spin on a delicately spiced curry.
Winter spices can be an incredibly useful tool in your operation. Whether used in savory or sweet applications, be sure to never overwhelm your guests with too much of this spice, as it is incredibly intense. Have a favorite recipe with nutmeg? Share your thoughts on our Facebook or LinkedIn page. Or visit our Resource Center for more tips and trends.
Sources:
https://sciencemadefun.net/blog/spice-up-your-winter-with-these-winter-spices/
https://www.savoryspiceshop.com/blogs/news/cinnamon-101-3-types-uses