Step up Your Sandwiches for National Sandwich Month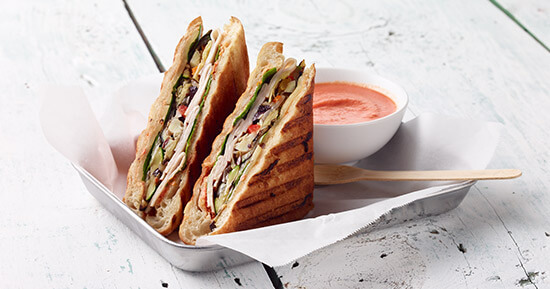 August is National Sandwich Month, a tribute to a well-loved and versatile food. There's always a place on the menu for this classic, as 42% of consumers eat sandwiches away from home one or more times per week. To get the most out of this celebration, consider these ways to dress up your offerings:
Sandwiches are just one of the many ways to draw on turkey's potential. Turkey is not only a better-for-you protein that's low in fat and sodium but also a canvas for endless flavor combinations. Whether chefs experiment with trending flavors through LTOs or opt for classic sandwiches on the menu, turkey can bring more range and revenue.
How are you celebrating National Sandwich Month? We'd love to know on Facebook or LinkedIn. For more helpful tidbits to use in your operation, visit our Tips page.
SOURCE
Sandwich Consumer Trend Report, Technomic, 2018.