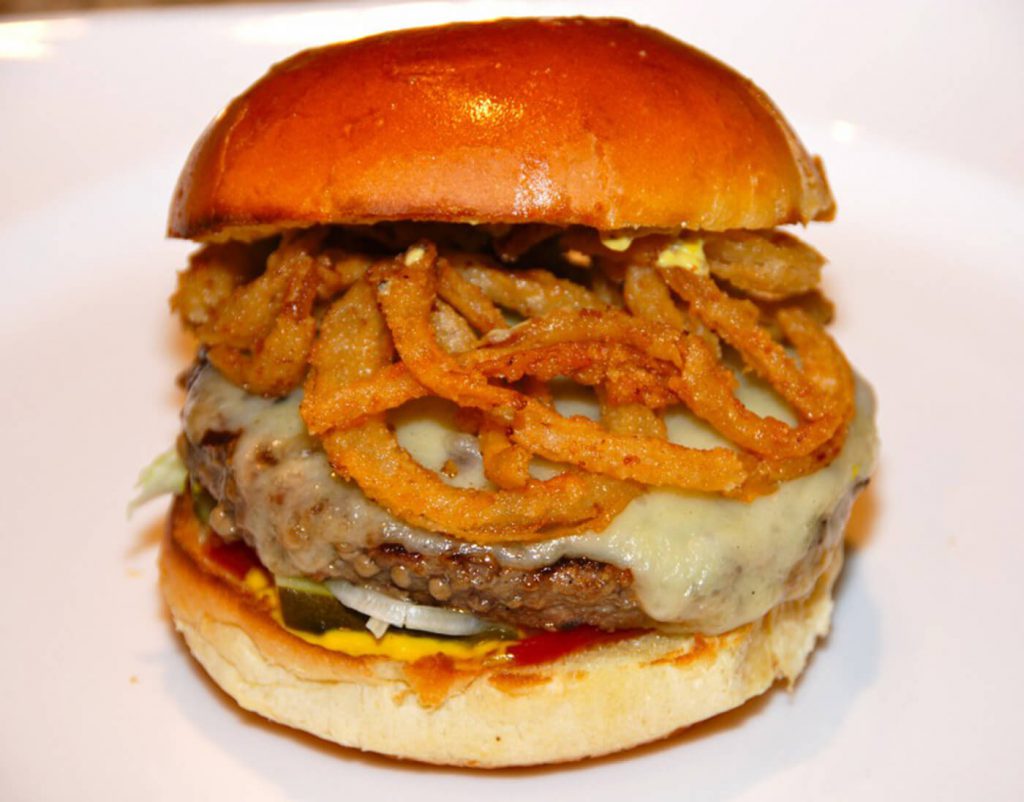 Crispy Onion Turkey Burger
Ingredients
Crispy Onion Turkey Burger
Buttered brioche bun, toasted to order
Turkey burger, cooked to order
Big eye Swiss cheese, ½ oz. slices
Directions
1.

Toast the bun to order. Grill the seasoned burger to 165°F.

2.

Fry the onion crisp and golden brown.

3.

While on the grill, top the cooked burger with Swiss cheese. Cover with a lid to allow the cheese to melt, or place the burger and cheese underneath the salamander to melt the cheese. Top the melted cheese with bacon.

4.

Spread the mustard and ketchup on the bottom bun. Then top with the sliced pickles.

5.

Top with shredded lettuce.

6.

Place the burger on the shredded lettuce.

7.

Top the burger with the crispy fried onions.

8.

Spread the Bistro Sauce on the top bun (crown) and place over the burger.

9.

Serve.
Get All Things Butterball Delivered to Your Inbox
Find Your Broker