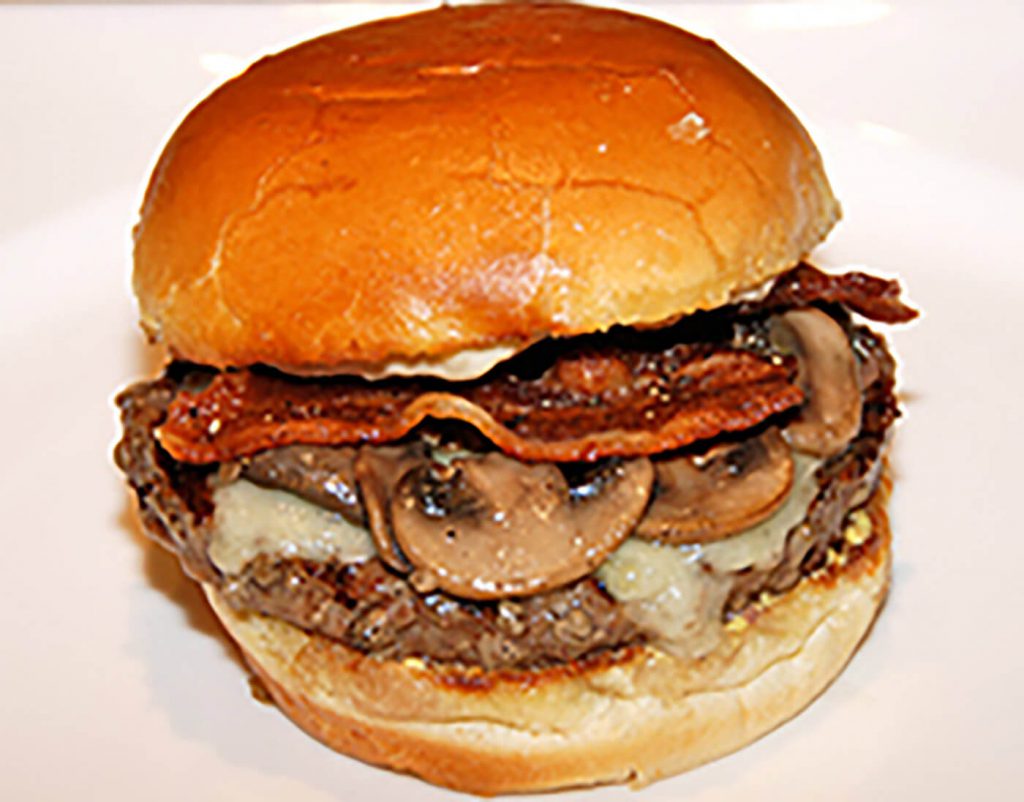 Ingredients
Mushroom Turkey Burger
Buttered brioche bun, toasted to order
Turkey burger, cooked to order
Big eye Swiss cheese, ½ oz. slices
Roasted garlic mayonnaise
Directions
1.

Toast the bun to order. Grill the seasoned burger to 165°F.

2.

While on the grill, top the cooked burger with 2 slices Swiss cheese. Cover with a lid to allow the cheese to melt, or place the burger and cheese underneath the salamander to melt the cheese.

3.

Top the cheese with the hot sautéed mushrooms and crisp bacon. (Mushrooms may be heated to order on the grill or in a sauté pan. If volume permits, they may be held hot on the steam table.)

4.

Spread the Dijonnaise on the bottom portion of the toasted bun. Top with shredded lettuce.

5.

Place the mushroom bacon cheeseburger on the bottom bun.

6.

Spread the roasted garlic mayonnaise on the top bun (crown) and place on the burger.

7.

Serve.
Get All Things Butterball Delivered to Your Inbox
Find Your Broker