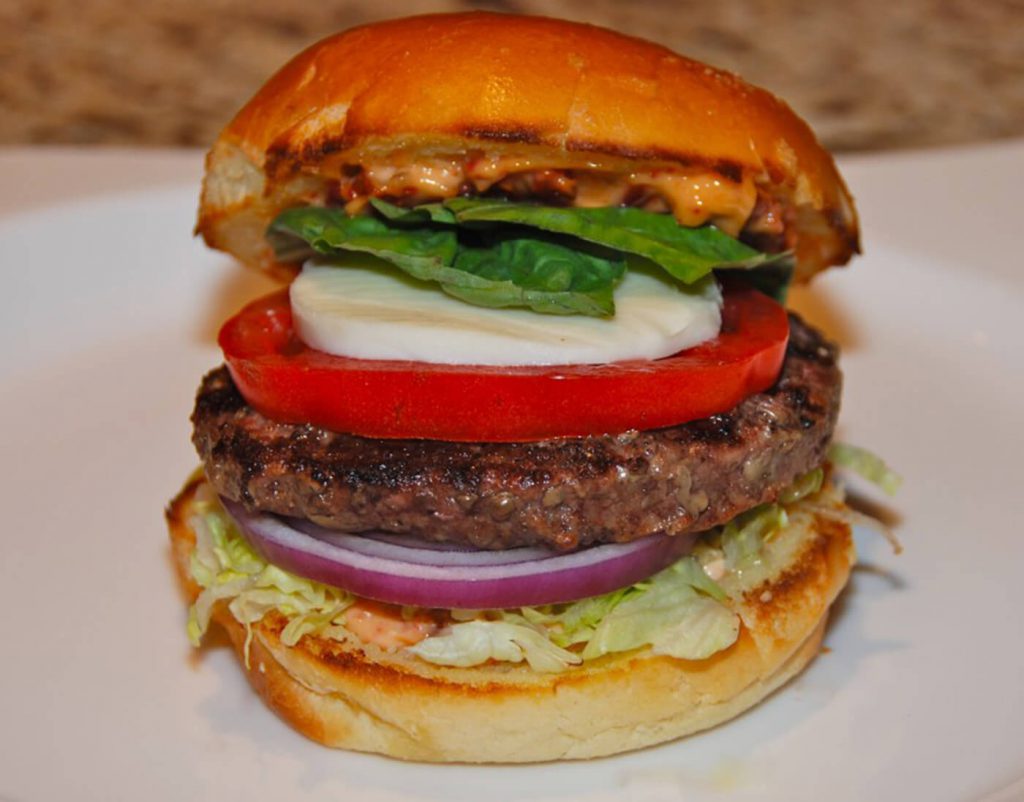 Ingredients
Buttered brioche bun, toasted to order
White Balsamic Vinaigrette (Ken's Dressing)
Turkey burger, cooked to order
Fresh mozzarella cheese, 1 oz. slice
Directions
1.

Toast the bun to order. Grill the seasoned burger to 165°F.

2.

Spread 1 tbsp. of sundried tomato mayo on bottom portion of the bun. Portion the shredded lettuce over the mayo and drizzle with the White Balsamic Vinaigrette. Place the optional red onion slice on the lettuce.

3.

Place the cooked turkey burger on the lettuce and red onion slice.

4.

Place slice of tomato on the burger and season it with salt and pepper.

5.

Top the tomato with 1 slice fresh mozzarella and place the basil leaves on the mozzarella.

6.

Spread the top bun (crown) with 1 Tbsp. of sundried tomato mayo and place on the burger.

7.

Serve.
Get All Things Butterball Delivered to Your Inbox
Find Your Broker