Restaurants Use Meal Kits to Reach Stay-at-Home Diners
June 2020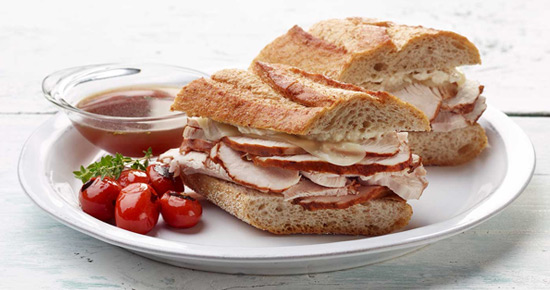 Most states have been advising their residents to stay at home as much as possible in order to limit the spread of COVID-19. As a result, many consumers are making use of their time by learning how to cook. While operators looking to promote availability of curbside pick-up and delivery may see this as a challenge, some have recognized the opportunity to reach their diners in a new way—meal kits.
While meal kits have become common in other segments, like C&U, chain restaurants are now also capitalizing on their surge in popularity. Chick-fil-A has added a Chicken Parmesan Meal Kit, which contains both cooked and raw ingredients and feeds two people. At Denny's, patrons may order a sandwich kit that can feed 4-6 people or a slow-cooked pot roast meal kit for 6-8 people. Each main dish comes with condiments and sides. Meanwhile, Bartaco offers a Taco Pack with tortillas and assorted fillings to make 16 tacos. California Pizza Kitchen sells a Lettuce Wrap Kit that features Asian-influenced sauce, lettuce cups, green onions, shiitake mushrooms and more.
Take a look at your menu and determine which fan favorites could make for a successful meal kit. If you need ideas, get inspired with a few of these recipes that could work well for the at-home cook:
While the pandemic has been difficult in many respects, it has inspired operators to get creative. The restaurant industry is long accustomed to monitoring trends and pivoting to meet new demands; meal kits are only one of many examples. Operators have continually adapted to meet customers' needs, and now is no exception.
Does your operation sell meal kits? Share your experiences on Facebook or LinkedIn. Be sure to browse our Resource Center for more foodservice topics.
SOURCES
COVID-19 Report 11: Reinvention, Datassential, April 2020.
Romeo, Peter. Chick-fil-A, Denny's Add Meal Kits, Restaurant Business, May 2020.
Thorn, Bret. Restaurant meal kits provide fresh food, entertainment for customers stuck at home, Nation's Restaurant News, April 2020.