Keep Your Menu Up to Date with Creative Executions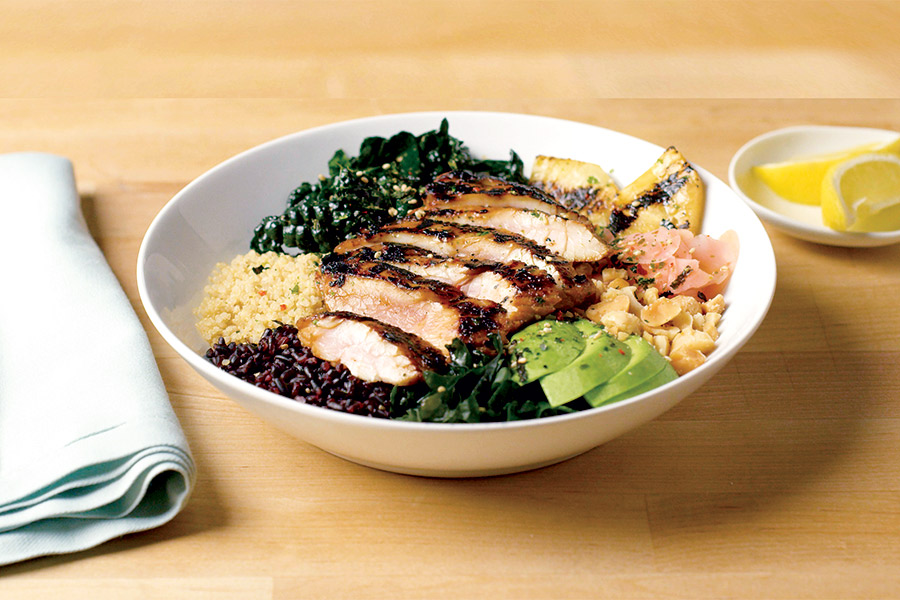 Appeal to diners' current preferences and boost your sales with these quick tips on trending formats and cuisines.
1. Food Bowls
What they are:
Examples of successful food bowl executions include Chipotle, sweetgreen, honeygrow and more. Customers choose from ingredients starting with a base like rice or greens, a protein and various toppings, offering endless customizability.
Why try them:
Handheld meals like food bowls give guests the flexibility to dine in or take on the go. Offering a colorful range of ingredient options easily caters to health-conscious diners as well as those with allergies or dietary restrictions. Plus, using ingredients already on hand for other dishes maximizes inventory and minimizes prep tasks and waste.
How to execute:
This format complements virtually any cuisine, from fruit-forward acai bowls to hearty noodle bowls. Pair complementary veggies with seasonal dishes for unique combinations. For inspiration, try a tropical Kona Turkey Bowl or a hearty Turkey Quinoa Breakfast Bowl. 
2. Meat on Skewers
What it is:
Skewered meat as a concept is anything but new. A traditional menu item for a wide range of cuisines, including Thai satay and Mediterranean kebobs, meat skewers can be served as an easily shareable appetizer or as a main dish with a dipping sauce or other side.
Why try it:
The portability factor plays into another popular trend, street food, evoking a sense of adventure for diners by offering a bite-size way to experiment with global flavors. Meat skewers showcase a high-quality protein while offering customization options for accompanying ingredients.
How to execute:
Apply a signature touch, like offering trending proteins, marinades or cooking techniques, paired with sauces, dips or sides. For inspiration, try these Grilled Sesame Turkey Kebabs or Thai-inspired Turkey Pick Up Sticks.
3. Asian-Inspired Cuisine
What it is:
Menu developers are experimenting with blending global cuisine with traditional American dishes in creative ways. This allows operators to repurpose ingredients on hand for creative new applications. For example, South Korean fried chicken is becoming its own subcategory within fried chicken concepts.
Why try it:
Consumers are getting more adventurous and eager to try foods from countries like Vietnam, the Philippines, South Korea, Japan and China.
How to execute:
Test with crossover dishes featuring elements of traditional American and Asian cuisines. Try these Asian-American-fused Butterball recipes:
Applying one or more of these trends to your menu could have a noticeable impact. How would you meet these consumer demands? Share your thoughts on our Facebook or LinkedIn pages. Or visit our Resource Center for more tips and trends.
Sources:
https://www.lohud.com/story/life/food/2022/12/26/2023-restaurant-food-predictions-southeast-asian-comfort-food/69739914007/
https://foodinstitute.com/focus/experts-predict-asian-food-boom-in-2023/